Modern Landfill Inc Receives Living Wage Employer Status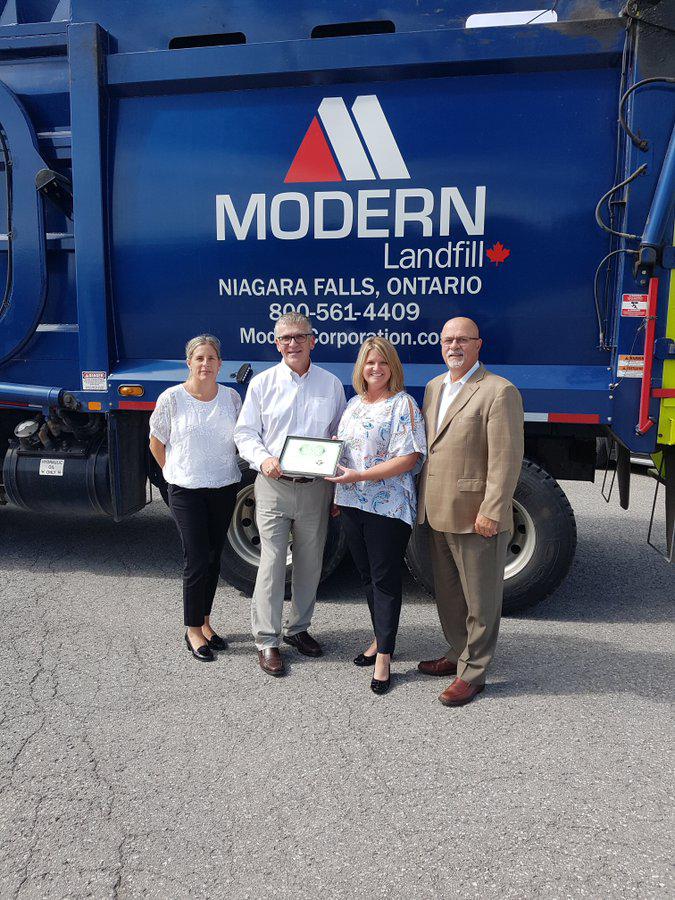 Photo Credit: NRPN Twitter page, @wipeoutpoverty
September 26, 2019
By: Marcie Culbert
Modern Landfill Inc is now a certified living wage employer.
It operates on both sides of the border, but Niagara Falls is the base of it's Canadian operations. It serves not only the Niagara Region, but also the GTA, the Hamilton-Wentworth Region and the Golden Horseshoe.
The company employs over 85 men and women in Ontario and over 600 people in the United States.
The Niagara Region is now home to 26 living wage employers.
According to the Niagara Poverty Reduction Network, the living wage in the Region is about $18 per hour.