Women's March Taking Over Clifton Hill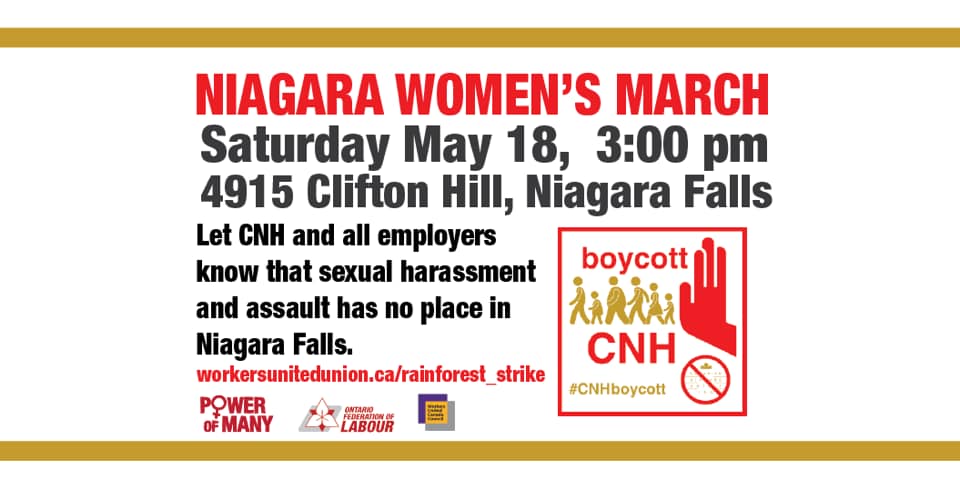 Photo Credit: Women's March Facebook event page, hosted by Workers United Canada Council an SEIU affiliate
May 16, 2019
By: Marcie Culbert
The striking Rainforest Cafe employees will be hosting a Women's March on Clifton Hill.
It's happening this Saturday in Niagara Falls, with everything getting started at 3:00 p.m.
The union has been on strike for over a month now. They want to stop sexual harassment in the workplace, end tip sharing and fight for fair pay.
The Workers United Canada Council and the Ontario Federation of Labour are both encouraging a boycott of all locations owned by Canadian Niagara Hotels.