Westlane Grad Receives Jim Mitchinson Scholarship Award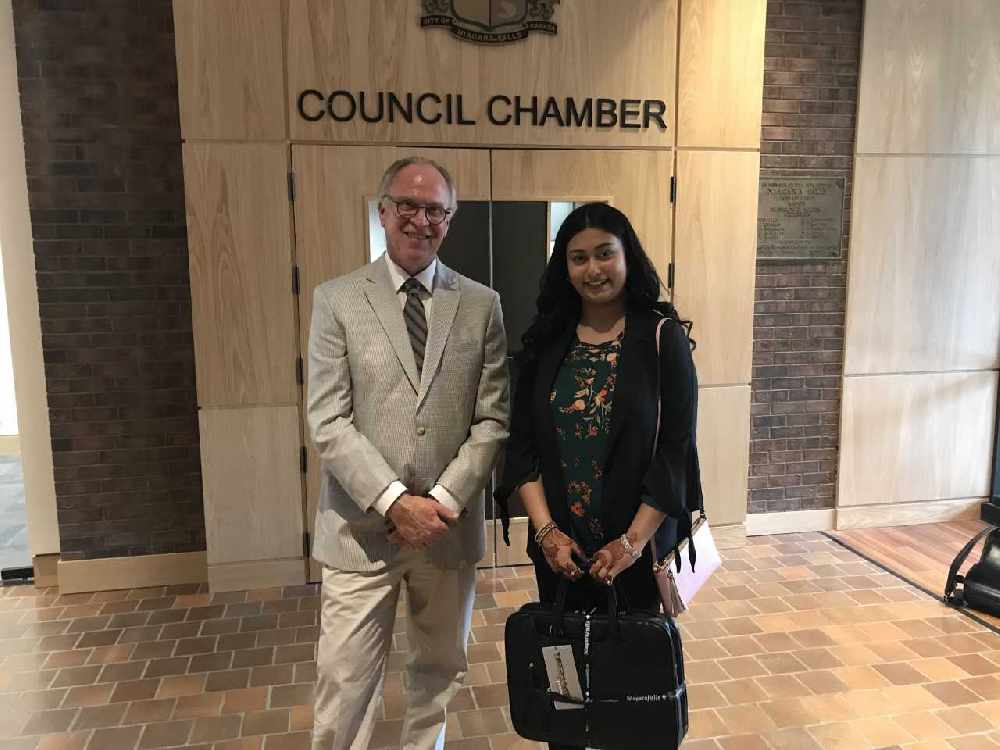 June 5, 2019
By: Marcie Culbert
A graduating student from Westlane Secondary School is this year's recipient of the Jim Mitchinson Scholarship Award.
Amal Qayum has been a member of student council, student senate and DSBN as a student trustee in the past. She was also elected as the President of OSTA-AECO, Ontario's largest student stakeholder group.
She still pictures herself having an active role in education 10 years from now.
"I think I'd like to stick in education for a little bit. Most likely in the Ministry of Education, that would be my goal. Start getting some work done there, obviously there's huge educational changes coming forth in the province so I'd like to make sure I'm there and always listening to students as well."
But first she is planning on studying International Relations at Western University in London this fall.
Tom Mitchinson presented the award at Niagara Falls City Council last night. He believes Qayum is very deserving of the honour, which is named after his late father Jim Mitchinson.
"She's involved at the provincial level, lobbying for education reform. She spends all of her time over at Queens Park doing things that you just don't expect a high school student to become involved in. I'm very pleased that she's going to take it forward into her university life."