Watch Out for Ticks in Niagara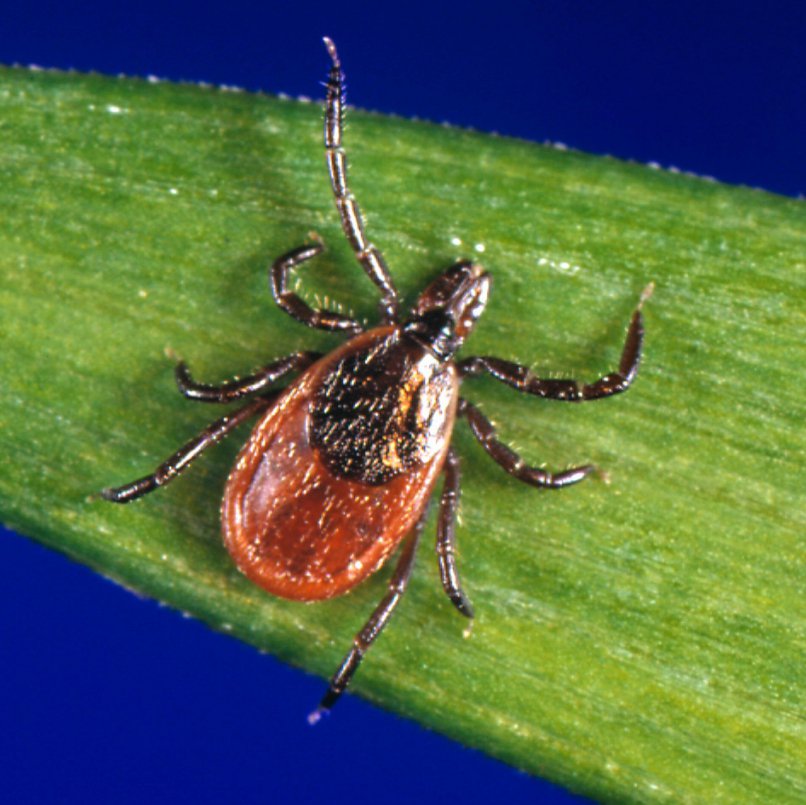 Photo Credit: Town of Pelham website
June 10, 2019
By: Marcie Culbert
Now that the sun is out and more people are spending time outside, it's time to keep a close eye out for ticks.
They're about the size of a poppy seed, very common in forested areas and they can easily attach themselves to humans and animals.
The American Dog Tick is very common in Niagara, but it's the Blacklegged Tick that carries Lyme Disease.
The Blacklegged Tick is also known as the deer tick. They're very small and they have no white markings on the large part of their bodies. They're also most active in the early spring and late fall.
The Blacklegged tick is very common in the Wainfleet bog, Mud Lake in Port Colborne and the 12 Mile Creek Trail in St. Catharines.
The American Dog Tick is about the size of an apple seed and is about reddish brown in colour. They may have white markings or silver spots in their bodies and they can be found in long grass and tree-covered areas.
The Lone Star Tick is a rare species to find in Niagara, but it can be transported on migrating birds. The females usually have a silvery-white 'lone star' on their back, while the males have white spots. This species can also be found in long grass and tree-covered areas.
If you spot a tick on your body, use tweezers to grasp the head and slowly pull it off your body until it releases. Once it's off make sure all the mouth parts are gone and wash the area with soap and water.
If you think it is a Blacklegged tick, you can store it in a Ziploc bag or in a dry container and bring it to Niagara Public Health for free testing.