Van Plunges into Canal in Port Colborne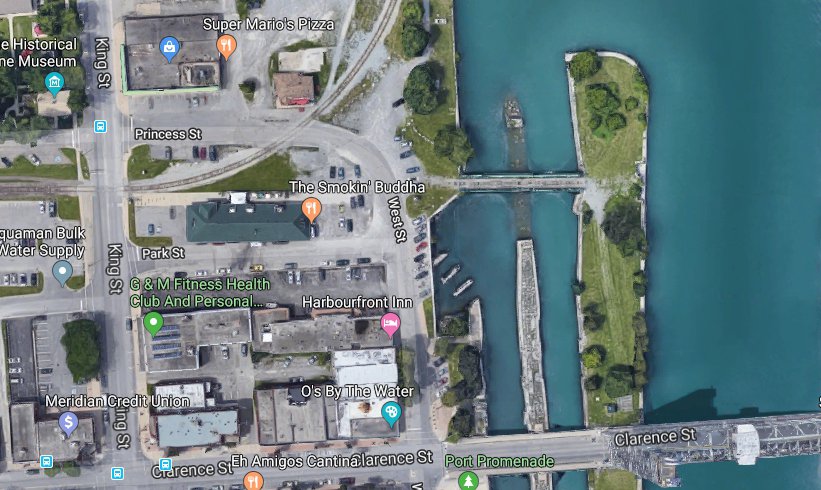 Photo Credit: Google Maps
July 23, 2019
By: Marcie Culbert
An investigation is underway after a van plunged into the canal in Port Colborne.
It happened in the Princess Street area this morning, close to the Clarence Street bridge.
Fire Chief Tom Cartwright says only the driver was inside at the time.
"He was a gentleman who got out of the van and was able to get to the canal edge. He climbed up the wall and when the first person got to him he was standing on the side of the bank."
No injuries have been reported.
Cartwright says the cause has not been determined at this time.
"Obviously there's some assumptions but nothing for sure. Basically, the police are still in the process of investigating the reasons why."
Police divers will be on scene today and a tow truck will lift the van out of the canal.