Used Needles Found in Welland Neighbourhood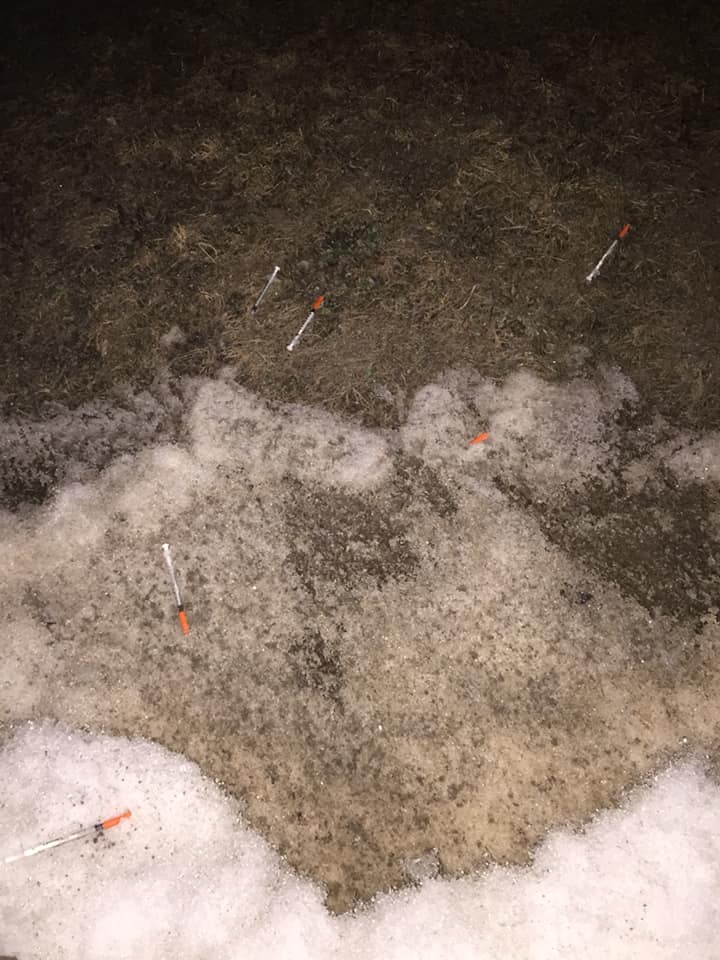 Photo Credit: Brenda Martin Bevacqua Facebook page
March 15, 2019
By: Marcie Culbert
A Welland mother is warning other parents out there, after her kids found eight or nine used needles.
Brenda Bevacqua says they were found on Centennial Drive after the snow melted.
She posted about it on her Facebook page, encouraging other parents to have a talk with their kids and to be on the lookout in local parks.