UPDATE: Missing Senior Found Deceased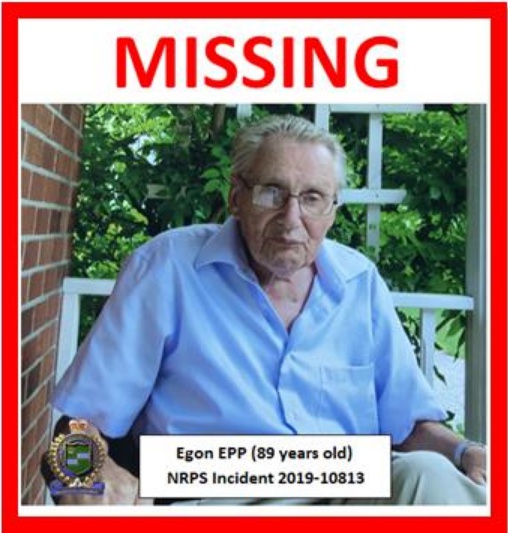 Feb 4th, 2019
By: Marcie Culbert
UPDATE: Niagara Regional Police say they have found the body of 89 year old Egon Epp in the area of Ricardo Street and Navy Hall in Niagara-on-the-Lake.
They will not be releasing anymore information out of respect to next-of-kin.
Niagara Regional Police are asking for the public's help tracking down a missing 89 year old man in Niagara-on-the-Lake.
They say Egon Epp left his home in the area of Charlotte and James Streets at 8:30 a.m. today to walk to the Post Office on Queen Street, but he never arrived.
He stands at about 5'6″ with a slender build, blond-grey hair and he walks with a cane.
Epp was last seen wearing a dark brown jacket with brown pants, beige suede shoes and a brimmed hat that says "Greek Style."
Police believe he could be walking around in the Old Town area.
Anyone with information should contact Niagara Regional Police.