Tickets On Sale Now for Shelley Gautier Para-Sport Foundation Dinner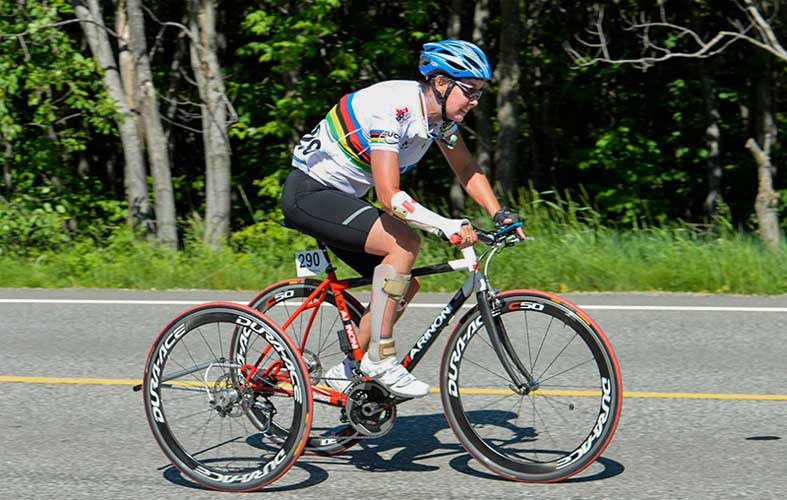 Photo Credit: The Shelley Gautier Para-Sport Foundation website
August 14, 2019
By: Marcie Culbert
Niagara Falls City Council got to hear all about the Shelley Gautier Para-Sport Foundation dinner at last night's council meeting.
Gautier is a world champion para-cyclist from Niagara Falls. She has won more world championships than any other Canadian cyclist.
Dr. Joanne McKinley-Molodynia says Gautier decided to start the foundation to help others in the community.
"She has had a lot of opportunities because she is such a great athlete and had lots of support. But there's people out there who don't have great opportunities because they don't have support and hand cycles to go and use, so she had this idea to develop a foundation to raise money to provide hand cycles."
The foundation has loaned over $150,000 worth of para-cycling equipment to different communities to date.
Suzanne Letourneau, Gautier's mother, says this includes over $50,000 for Brock University Niagara Penguins.
"At this point in time I understand that they're sharing the bikes, they need more bikes and of course some of these bikes are eventually going to wear out. Each hand cycle is over $5,000."
The dinner at Club Italia on Thursday October 17th will raise more money for the cause. Several health professionals will be on site and Gautier will be the keynote speaker for the evening.
Tickets are available online here. They're $100 each or $720 for a table of eight people. City Council passed a motion last night that each councillor will buy one ticket for the event.
You can also click here to learn more about the Shelley Gautier Para-Sport Foundation.