Stolen Truck Used in Attempted Break and Enter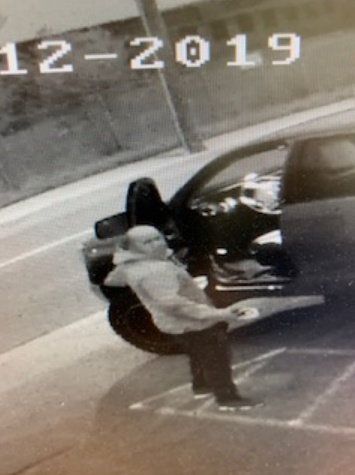 Photo Credit: Niagara Regional Police
May 14, 2019
By: Marcie Culbert
An investigation is underway after someone tried to use a stolen pickup truck to break into a St. Catharines business.
Niagara Regional Police say driver drove into the Larry's Rental building on Ontario Street multiple times early Sunday morning. The damage estimate is about $100,000.
The suspect left the scene after they were unable to gain access.
Officers believe the driver was 30-year-old white man, who stands at about 5'6" with a medium build. He was wearing a grey Nike hooded sweater, black pants and grey shoes with white soles at the time.
Police think he stole the pickup truck from another parking lot in the area.
It's described as an orange Toyota Tundra in the 2018 model year with the licence plate number AY35006. It's also a 4x4 with a lift kit, black rims and it has a white "Rough Country" decal across the rear window.
The truck also sustained significant damage as a result.
Anyone with information should contact Constable Michael Adam Waters by calling 905-688 4111 with badge number 9594.