Steel Blade Classic Returns to Meridian Centre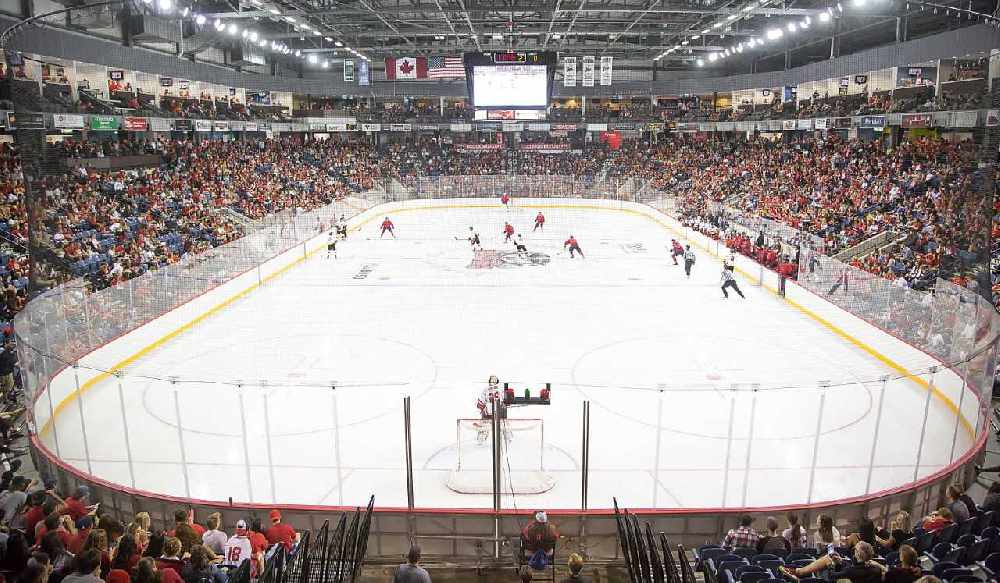 Photo Credit: Brock University
August 21, 2019
By: Marcie Culbert
We have a date for the 21st annual Steel Blade Classic!
The Brock Badgers men's hockey team will take on the Guelph Gryphons on Friday September 13th.
It usually a sold-out event. Over 5,000 people packed the Meridian Centre for the big game last year.
Brock students can get their presale tickets now, as part of the $45 Experience Package.
General admission tickets for students will go on sale on Tuesday September 3rd for $25 each.
Members of the general public will be able to buy their tickets for $30, starting on Monday August 26th.
For each ticket sold, one dollar will be donated to the Brock University Students' Union Food First program.