Statement Released Following Pioneer Flower Farms Blaze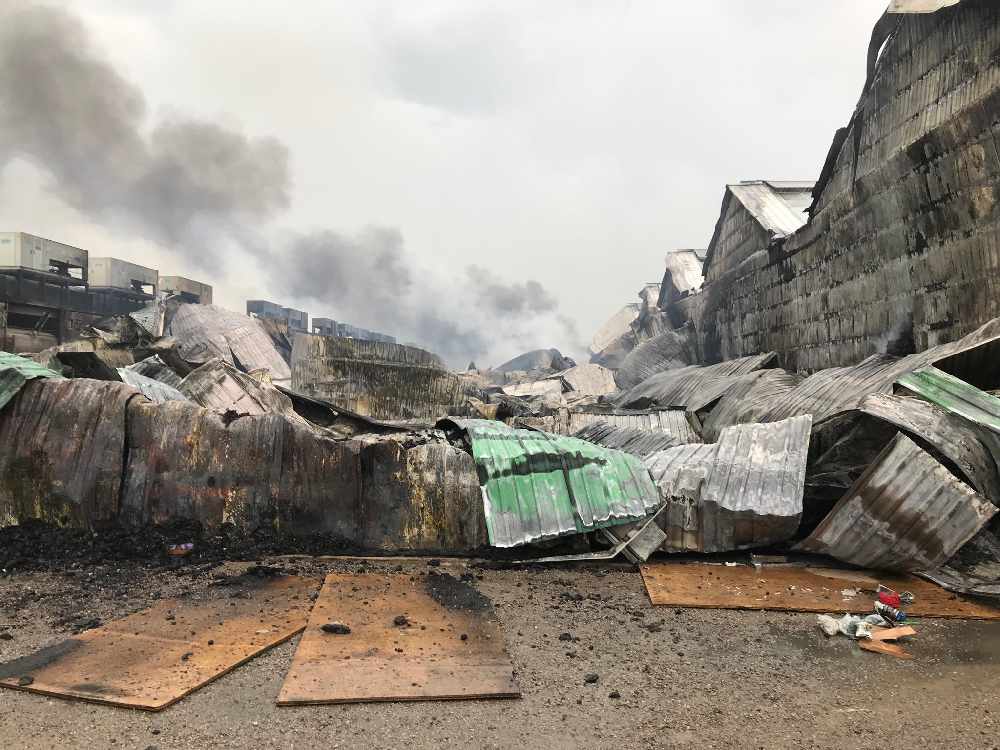 Photo Credit: Dave Upper Twitter page, @DaveUpper_
August 19, 2019
By: Marcie Culbert
A statement has been posted on the Pioneer Flower Farms website, in response to this weekends fire in St. Catharines.
Officials would like to thank all of the first responders who helped control the blaze, which started Friday night and engulfed several buildings.
They're also cooperating with the investigation into the cause.
The Sikking family has confirmed that no one was injured in the fire, and they will help support all of those who have been impacted.
Donations have been pouring in over the past couple of days.
They can be dropped off at Hernder's Winery, located at 1607 8th Avenue in St. Catharines. You can also bring donations to 318 Ontario Street, also in St. Catharines.