St. Catharines Signs Leadership Accord on Gender Diversity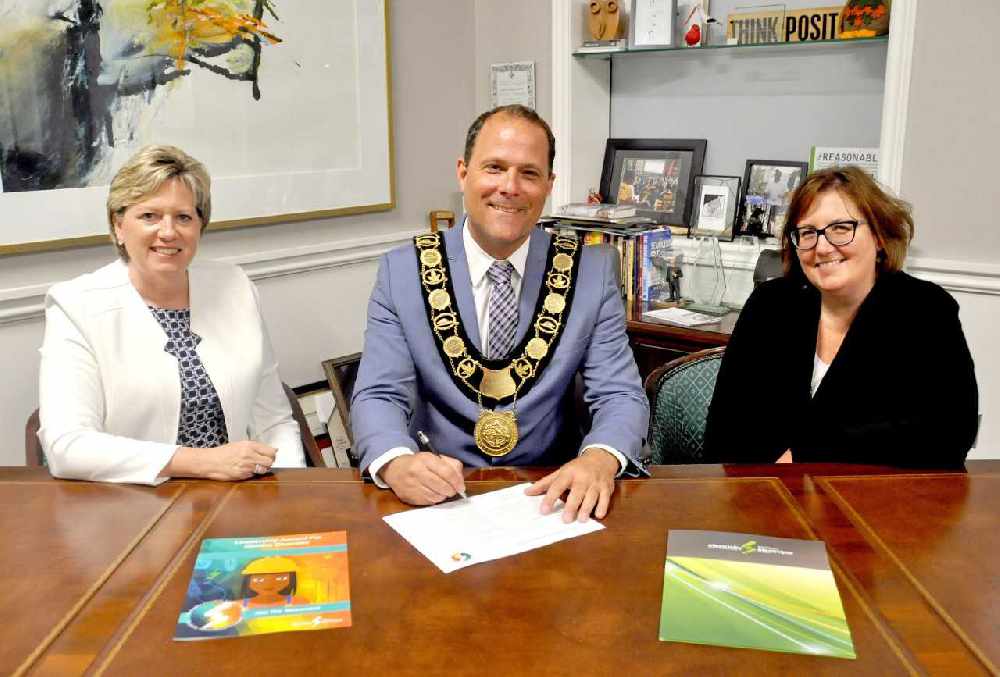 Photo Credit: City of St. Catharines
June 12, 2019
By: Marcie Culbert
St. Catharines is now the second Canadian municipality to sign the Leadership Accord on Gender Diversity.
It's a public commitment, which supports gender diversity in the workplace today. It promotes fair hiring practices, comprehensive training and mentorship opportunities so everyone can reach their full potential.
The Garden City joins Vaughan and more than 60 other organizations on the list of signatures.
Electricity Human Resources Canada developed the accord it back in 2017.