Slow Down or Move Over for Roadside Emergency Vehicles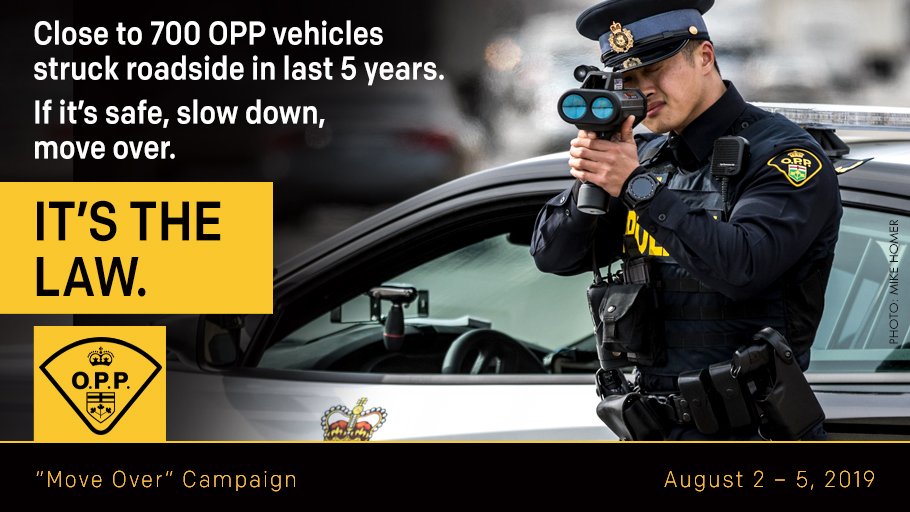 Photo Credit: Thomas Carrique Twitter page, @OPPComissioner
August 1, 2019
By: Marcie Culbert
OPP officers will be out and about this long weekend, for their Slow Down and Move Over Campaign.
If you come across an emergency vehicle with it's lights flashing on the side of the road, Niagara Constable Rob Knight says you have to safely move into another lane or slow down.
"Provincially with the OPP, we have had around 700 incidents in the last five years where our officers have been assisting motorists stopped on the side of the roadway or highway and their vehicles have been struck."
Knight adds five OPP officers have also died on the roadside since 1989.
"We want to prevent any further occurrences of this; whether it's an officer, tow truck driver, a paramedic or even the motorist that the emergency workers are trying to assist. We don't want any injuries."
The law has been in place for 17 years now and you could face a $500 fine for breaking it.
OPP laid about 1,800 charges related to the Move Over Law last year.