Scheer Talks SNC Lavalin in St. Catharines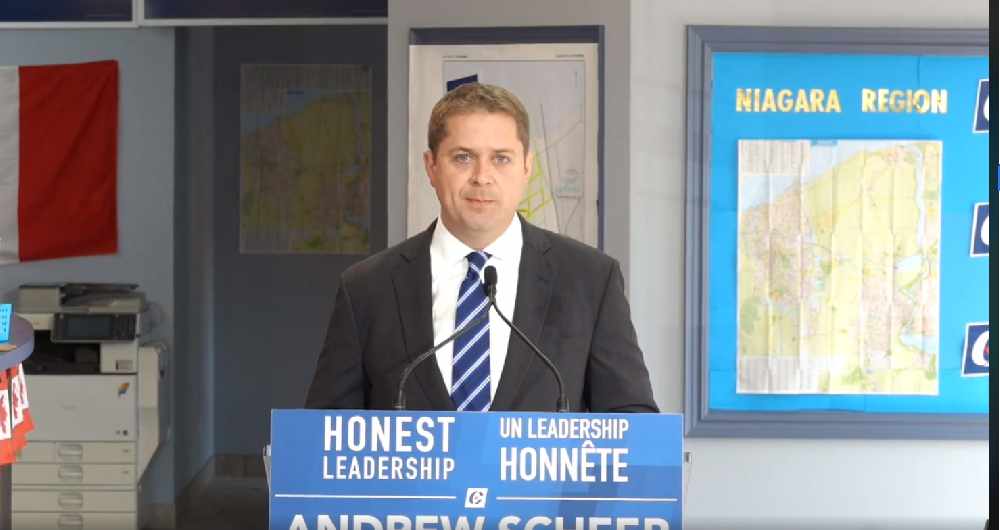 Photo Credit: Andrew Scheer Facebook page
August 19, 2019
By: Marcie Culbert
Conservative Leader Andrew Scheer has formally asked the RCMP, to relaunch the investigation into the SNC Lavalin affair.
Scheer addressed reporters in St. Catharines this morning, at PC candidate Kystina Waler's campaign office.
"My letter to Commissioner Lucki today presents what I believe are significant grounds for an investigation into whether or not Justin Trudeau violated Section 139 of the Criminal Code, obstructing justice."
This comes after an ethics report found Prime Minister Justin Trudeau guilty last week, of improperly trying to influence former Attorney General Jody Wilson-Raybould.
Scheer says we know Trudeau broke the law, and now it's time to determine if he committed a crime.
He adds Canada needs a Prime Minister that will abide by the law.