Rollover Closes Ontario Street QEW On-Ramp in Beamsville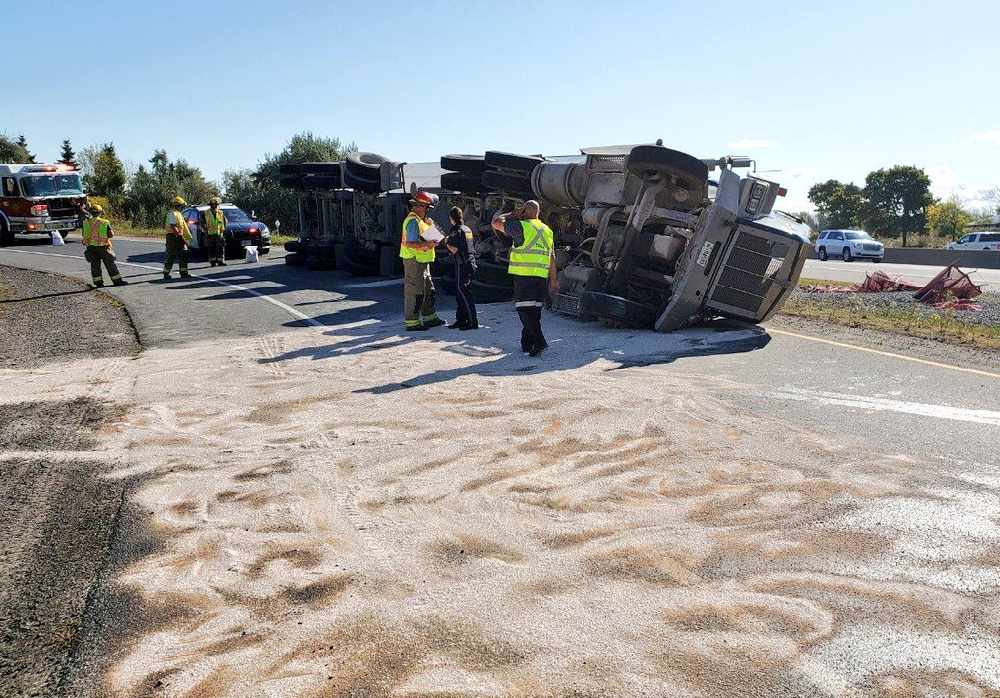 Photo Credit: Sgt Kerry Schmidt Twitter page, @OPP_HSD
September 24, 2019
By: Marcie Culbert
The Ontario Street on-ramp for the QEW in Beamsville will be closed for several hours today, after a transport truck rolled over.
The tractor trailer tipped while trying to merge onto the Toronto bound lanes.
The driver was taken to hospital for minor injuries.
Sergeant Kerry Schmidt says he was probably going too fast. An investigation is underway.