Regional Council Gives Final Approval to Suicide Barriers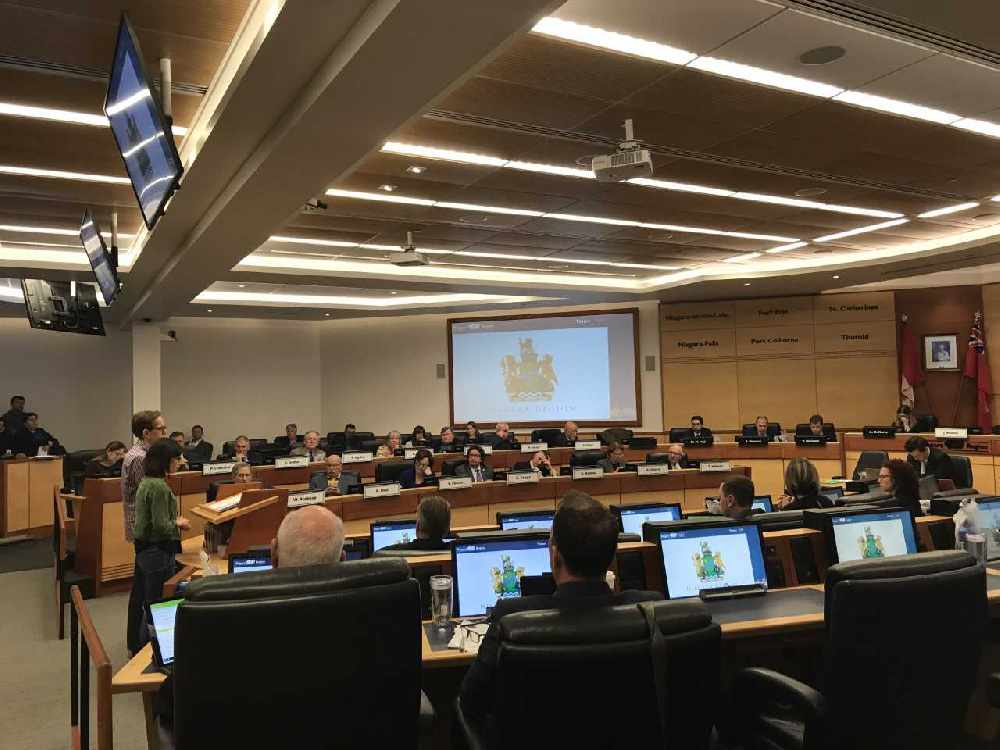 April 26, 2019
By: Marcie Culbert
Suicide barriers will be installed on the Burgoyne Bridge.
Niagara Regional Council gave final approval to the project last night, with 23 councillors voting in favour and four councillors voting against it.
The project comes with a price tag of $4 million. Niagara United President Wendi Duggan says the Region is also going to ask for help financial help from higher levels of government.
"The amendment that was put in, I think that's a positive thing because it's always good to ask the federal and provincial government for a pitch in. I'm happy that people are going to have that extra little bit of help."
Council also heard two heartfelt delegations before making their decision. Duggan applauded those individuals for coming forward.
"I think that this has even changed council a little, it's allowing people to come in and be heartfelt in a place where it's usually all business. So I think that was good and I'm glad that people are open enough to share with their councillors, step down to that level and really allow them into the realness of mental health."
The project should go out for tender this summer and construction should begin later this year.
Anyone experiencing suicidal thoughts can reach out to the following resources within Niagara;
- Emergency departments at Niagara Health hospitals.
- Pathstone Mental Health's 24-7 crisis hotline 1-800-263-4944.
- Pathstone Mental Health's walk-in clinic for parents and youth, open Tuesdays and Thursdays from 9:00 a.m. to 3:00 p.m.
- Niagara Distress Centre's 24-hour emergency numbers; 905-688-3711, 905-734-1212, 905-382-0689 and 905-563-6674.
- Kid's Help Phone and Jeunesse J'ecoute by calling 1-800-668-6868.
- The First Nations and Inuit Hope for Wellness Help Line by calling 1-855-242-3310.
You can also learn more about Niagara United online here.