Red Scarf Project Expanding to Niagara Falls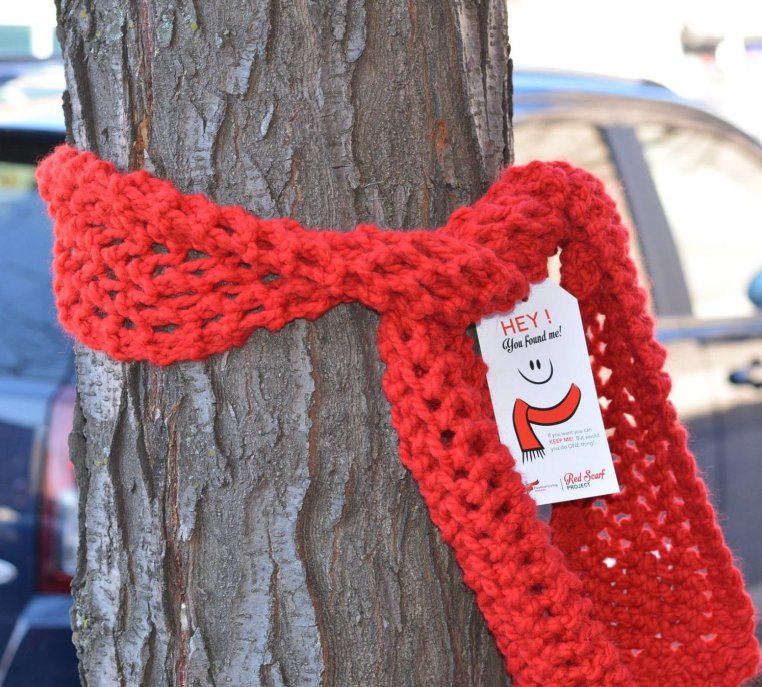 Photo Credit: Niagara Falls City Council Agenda for Tuesday June 25th, 2019
June 26, 2019
By: Marcie Culbert
Positive Living Niagara will paint downtown Niagara Falls red this November.
Jackie Barrett-Greene, the Manager of Sports, Education and Volunteer Services, says the Red Scarf Project looks to raise HIV/AIDS Awareness.
"While HIV is no longer a death sentence, it is still a chronic illness. It requires a lot of management and it is containable. We can prevent it so it's getting that information out there."
The scarves will be hung throughout the Queen Street area on November 28th, following a special flag raising ceremony at City Hall.
Each scarf will have an HIV/AIDS information booklet attached. Anyone who finds a scarf will be able to take it home for free.
Volunteer Coordinator Wendy Matthews says the project has been a big success in St. Catharines over the past five years or so.
"Last year we had over 600 scarves knitted by our volunteers across the Niagara Region. We wanted to branch out and include another City because we're a region-wide agency."
They're hoping to knit about 1,000 scarves total for Niagara Falls and St. Catharines this year. Anyone interested in volunteering their time can contact Matthews at Positive Living Niagara for more information.
All of the wool for the scarves is purchased using donated funds from the casinos in Niagara Falls.