Red Arrows Fly Over Niagara Falls Today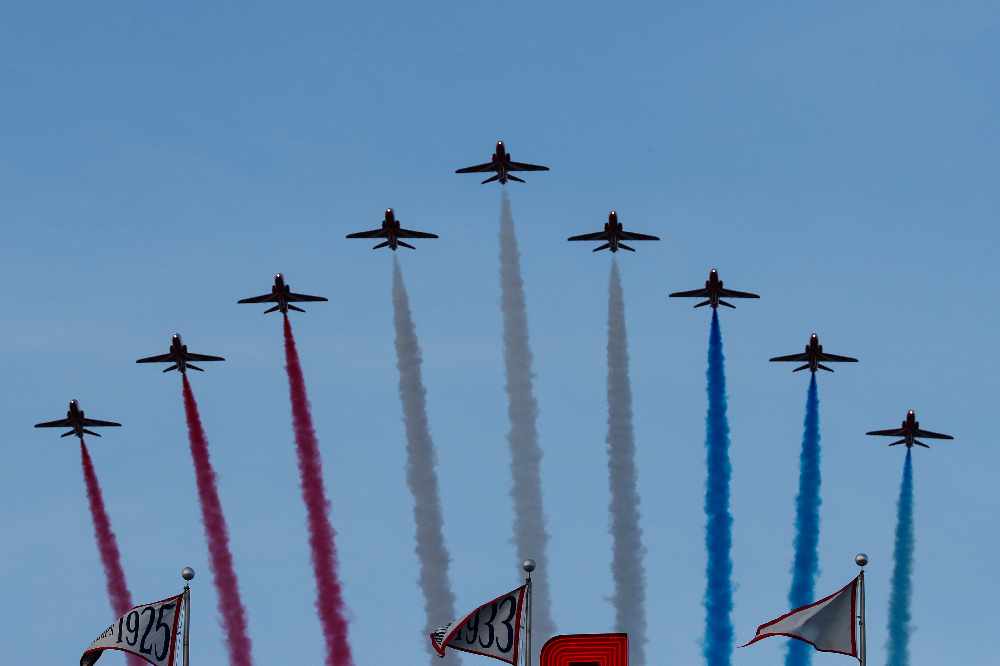 Photo Credit: Red Arrows Twitter
August 28, 2019
By: William Rowling
Britain's famous Red Arrows will be flying over Niagara Falls this morning.
The St. Catharines Standard reports they're scheduled to fly over the falls around 10:45 A.M. in their standard diamond formation.
The exact time of the flyby could change due to weather and other factors.
Niagara Falls Tourism President says for the best view make sure to be somewhere you can see the falls.
The Arrows are in the middle of an 11-week deployment, it's the first time since 2009 that they've been in the U.S. and Canada.