Rabies Vaccine Bait Drops in Niagara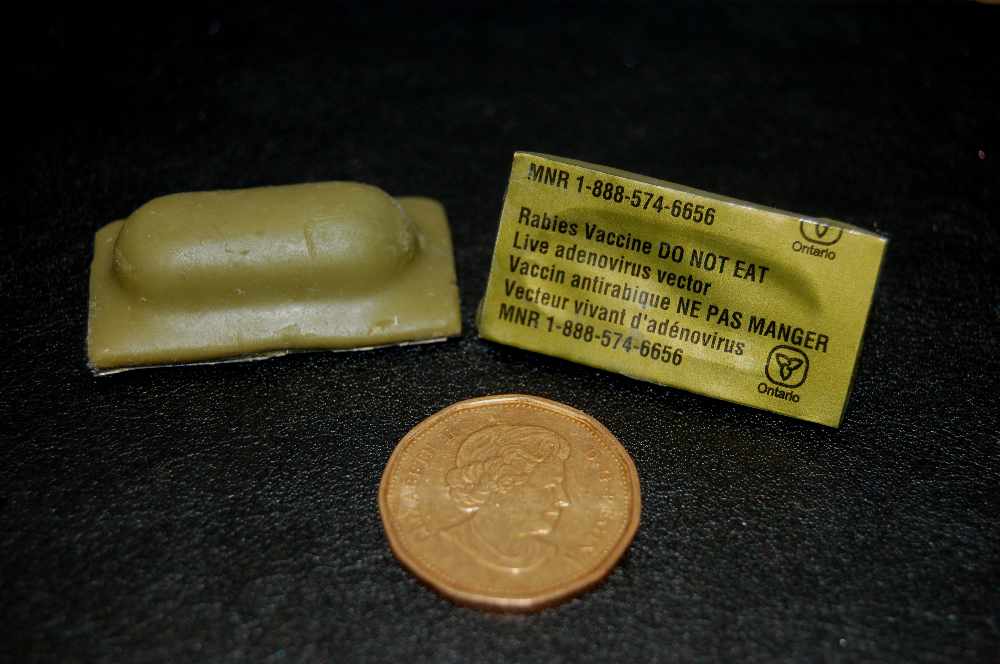 Photo Credit: Ontario.ca
August 19, 2019
By: Marcie Culbert
The Ministry of Natural Resources and Forestry will begin dropping rabies vaccine baits across the province today.
People in Niagara may come across the small khaki-green coloured packets, while out and about over the next month or so.
It's made for raccoons, skunks and foxes. Pets shouldn't eat the packets, but they won't harm your furry friends if they eat one by accident.
This program is one of the most successful rabies control programs across North America.
Since 2016, the number of rabies cases in Ontario have declined almost 50 percent each year.