Premier Doug Ford Talks Red Tape in Niagara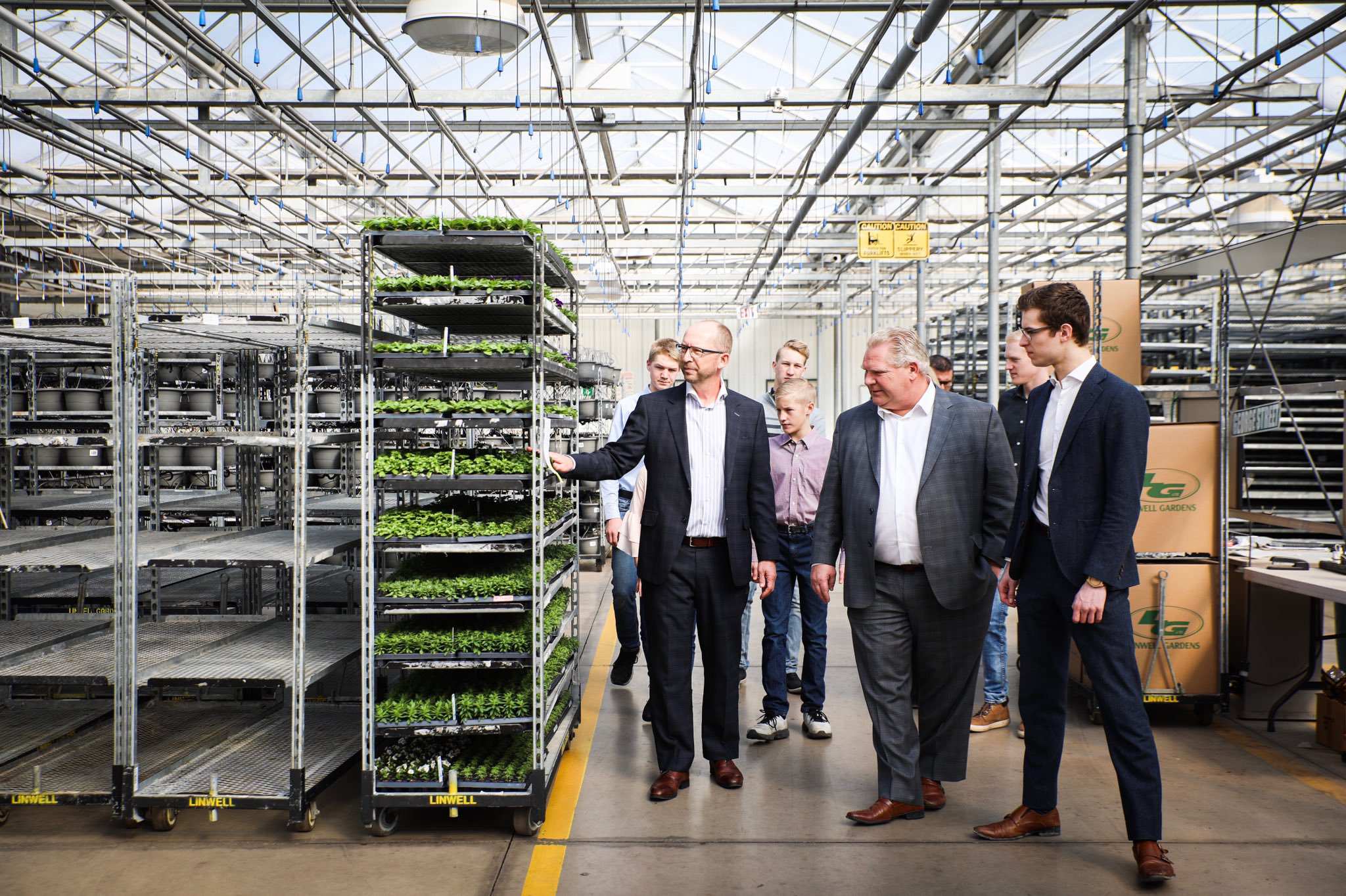 Photo Credit: Doug Ford Twitter page, @fordnation
March 13, 2019
By: Marcie Culbert
Doug Ford says cutting red tape is allowing Niagara's businesses to grow and thrive.
The Premier toured the Region yesterday. He started day visiting the 16 acre greenhouse at Linwell Gardens in Beamsville and later spoke with workers at a St. Catharines based construction site.
Ford also paid a visit to Casino Niagara, the Sheridan Hotel and M.T. Bellies in Welland.