Police Search for St. Catharines Shooting Suspects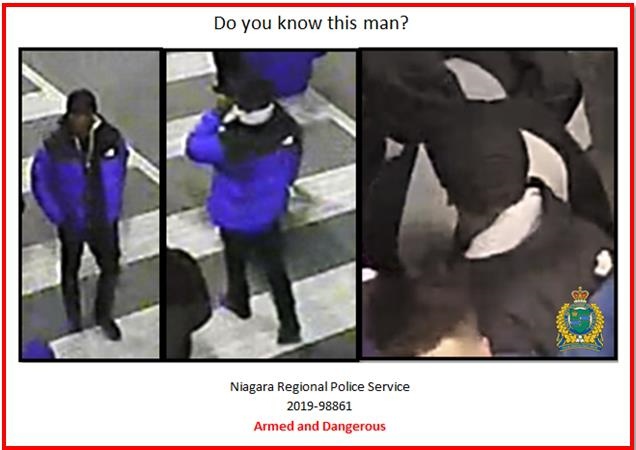 Photo Credit: Niagara Regional Police
September 30, 2019
By: Marcie Culbert
They're still looking for witnesses, after the Karma nightclub shooting in St. Catharines.
Six people had to be taken to hospital after shots were fired outside early Sunday morning.
Media Relations officers Phil Gavin and Stephanie Sabourin provided an update on the Niagara Regional Police Facebook page earlier today.
Gavin says hundreds of people were in the St. Paul Street and William Street area at the time of the shooting and they would like anyone with information to come forward.
Police have also released security camera photos and descriptions of two suspects.
One is believed to be a black man in his early 20's. He was wearing a blue North Face coat with a white hoodie, dark pants and dark shoes.
The other suspect is also believed to be a black man, but his age is unknown. He was wearing a dark long sleeve shirt, light coloured pants and dark shoes at the time.
Sabourin says there was a dispute between the two men and the shots were fired as a result.
If you were in the area at the time of the shooting, Gavin says you should look through your photos and see if you spot anyone matching the suspects' descriptions.
Both men are considered to be armed and dangerous, so if you spot them make sure you call Niagara Regional Police or 911.
NRP officers will be out and about in the downtown area today, talking to local business owners.