UPDATE: Missing Senior Found in Niagara Falls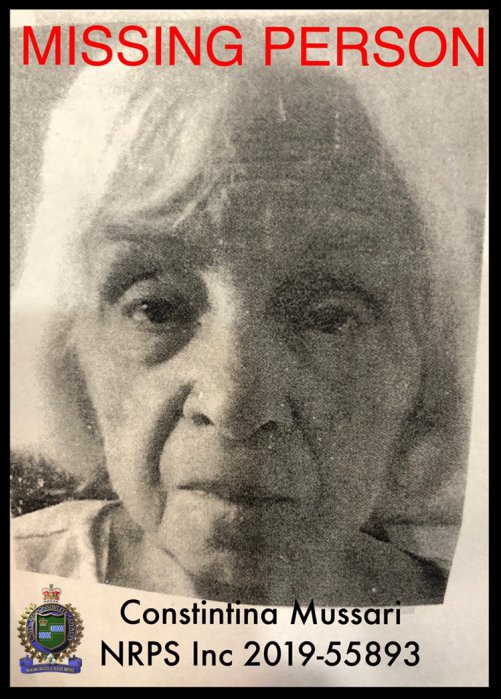 Photo Credit: Niagara Regional Police
June 18, 2019
By: Marcie Culbert
UPDATE: Police have found 81-year-old Constintina Mussari.
She is in good health and the NRP would like to thank the public for their help finding her.
The NRP is asking for the public's help tracking down a missing 81-year-old woman in Niagara Falls.
Constintina Mussari was last spotted in the Ferry Street and Main Street area early this morning.
Police think she could now be on foot in the Lundy's Lane and Drummond Street area.
She's white and she's wearing a black short-sleeved nightgown with white flowers.
Anyone with information should contact Niagara Regional Police by calling 905-688-4111, select option 4 and use extension 2206.