Planes Racing to Welland for Air Race Classic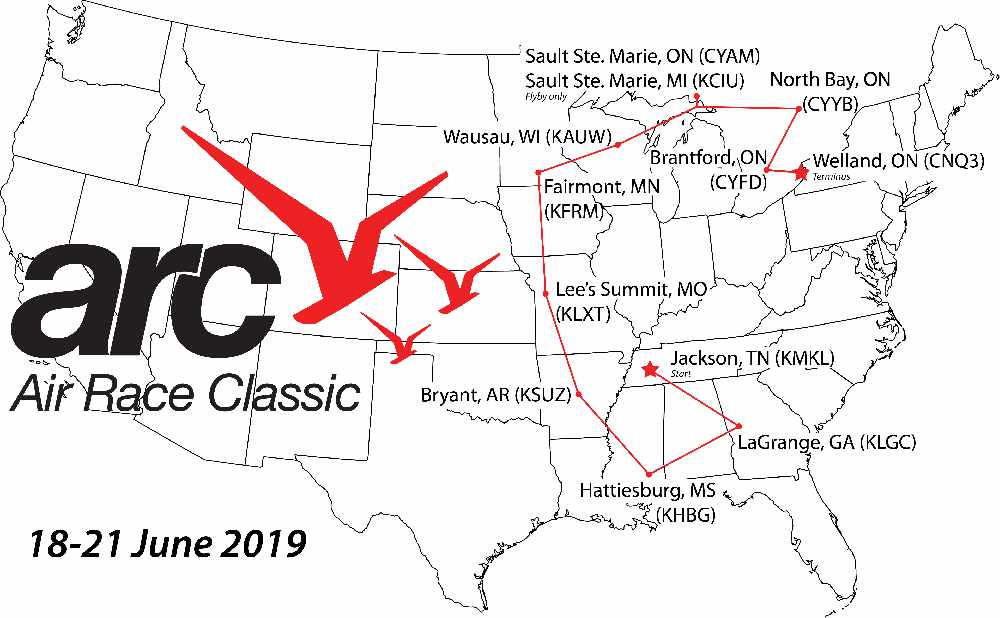 Photo Credit: Air Race Classic website
June 17, 2019
By: Marcie Culbert
They will take off in Jackson, Tennessee and race towards the finish line in Welland.
The 90th annual Air Race Classic will get underway tomorrow, with 49 planes taking to the skies.
More than 100 women pilots will be participating, including Asti Livingston from Niagara-on-the-Lake.
She's on the Canuck Flyers team, as the copilot of the Mooney 201 M20J. Livingston will be flying alongside Ottawa's Susan Begg.
The route is 2,538 miles and the race should last four days.