NRP Search for Grimsby Robbery Suspects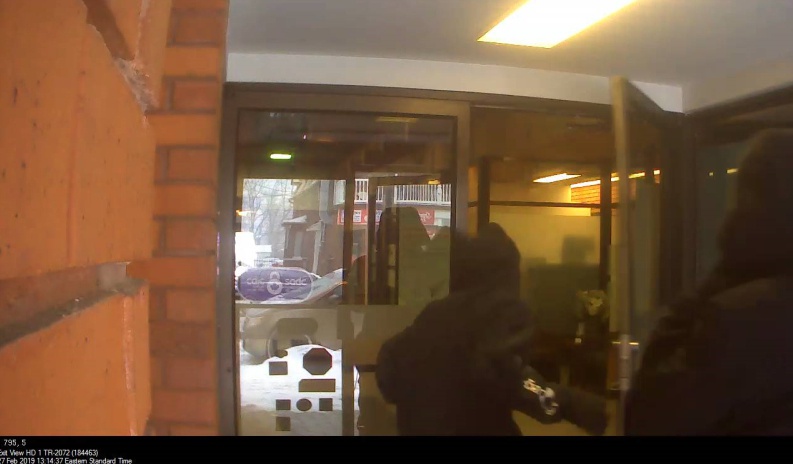 Photo Credit: Niagara Regional Police
Feb 28, 2019
By: Marcie Culbert
NRP officers are looking for two suspects as they investigate a bank robbery in Grimsby.
Two unarmed men stole cash from a bank on Main Street West yesterday and fled the scene afterwards.
They're both believed to be light skinned black men. They were wearing black athletic wear and had hoods covering their faces at the time.
Police later got word of an crash on the QEW near Casablanca Boulevard. Two men, matching the suspects description, were spotted fleeing the scene towards Lake Ontario and Winston Road.
The men may have sustained facial injuries.
Anyone with information should call 905-688-4111, dial 3 and use badge number 9148.