UPDATE: Man Charged with Impairing Driving and Assaulting Police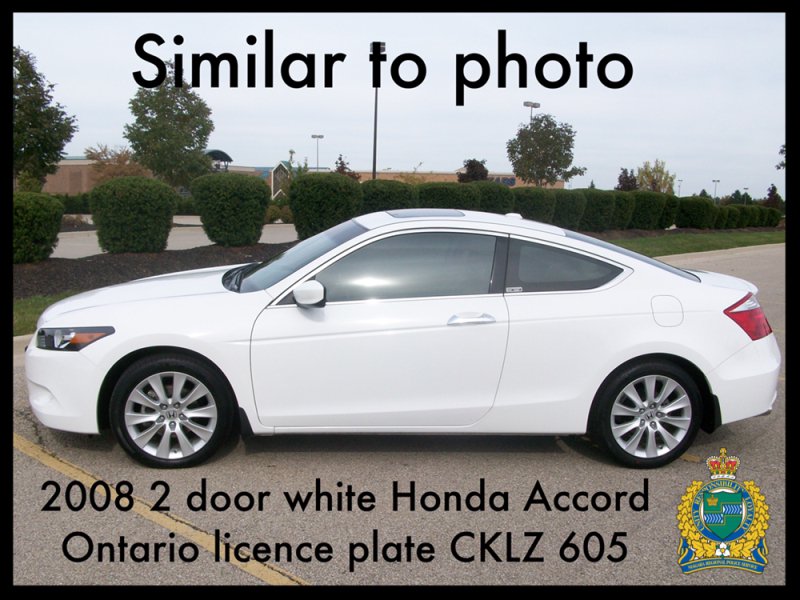 Photo Credit: Niagara Regional Police
August 23, 2019
By: Marcie Culbert
UPDATE: A 29-year-old Mississauga man is facing charges.
He has been charged with impaired driving, dangerous operation of a motor vehicle and assaulting police.
Police are still on the lookout for the suspected vehicle.
The NRP say a passenger was inside the car at the time of the incident. Anyone with information should contact police.
An NRP officer had to be treated for minor injuries, after being dragged behind a car in Niagara Falls.
They pulled over an erratic driver in the Drummond Road and Dunn Street area last night, at around 9:30 p.m.
The officer was dragged a short distance and fired a single shot at the car.
The vehicle got away but the suspected driver was arrested in the Magdalen Street and McGrail Avenue area at around 1:30 a.m.
Police are still on the lookout for the car. It's described as a white two-door Honda Accord from the 2008 model year. It also has Ontario licence plates with the number CKLZ 605.
Anyone with information should call 905-688-4111, dial option 4 and use extension 2204.