No Cause Determined for Pioneer Flower Farms Blaze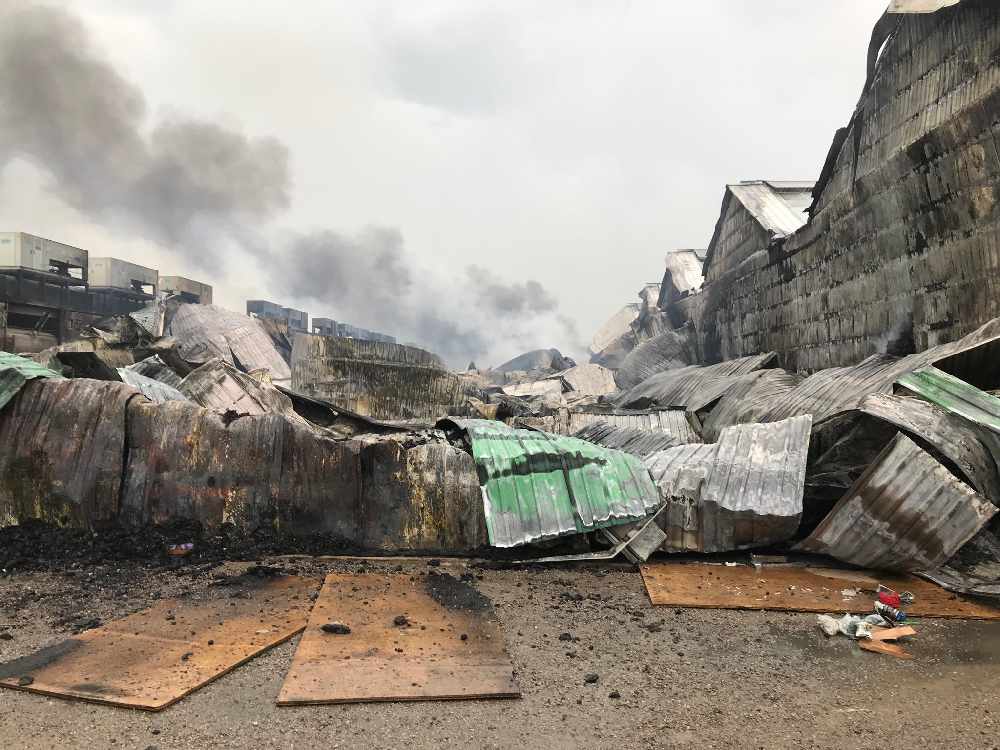 Photo Credit: Dave Upper Twitter page, @DaveUpper_
August 20, 2019
By: Marcie Culbert
We may never know what exactly caused the fire at Pioneer Flower Farms over the weekend.
The Ontario Fire Marshal will not be opening an investigation into what sparked the blaze.
Deputy Fire Chief Frank Biancucci says it would be impossible to determine, due to the damage.
Over 100 firefighters responded the greenhouse fire Friday night, after the flames spread to several buildings.
No injuries were reported.