Niagara River Trading Company Encouraging Tourists and Locals to Be Nice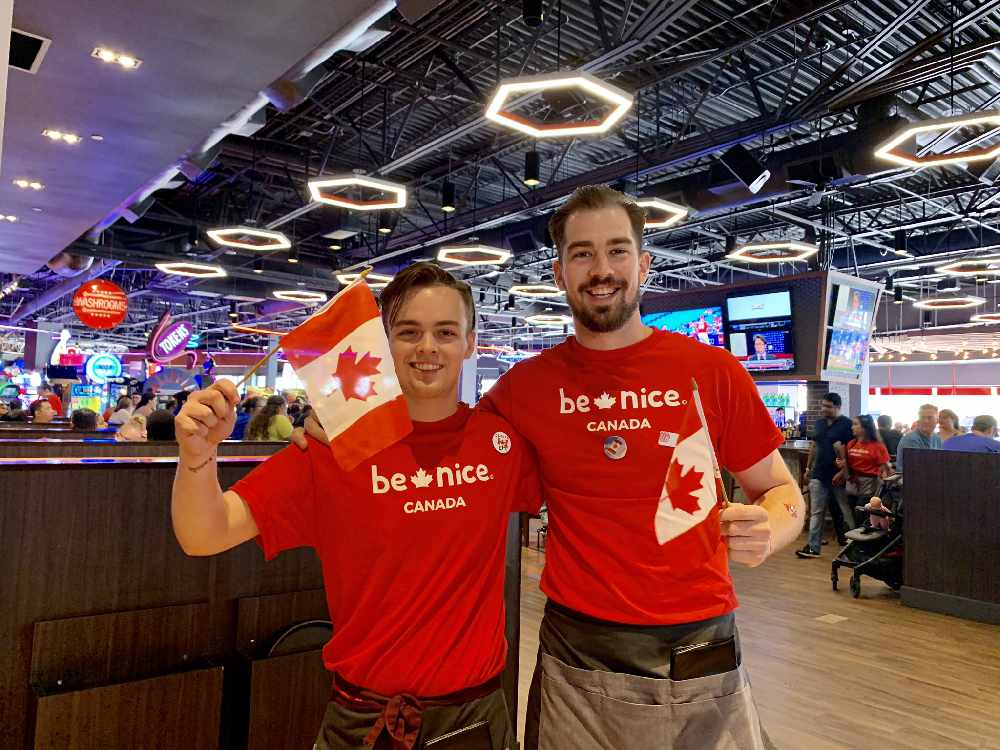 Photo Credit: Clifton Hill Niagara Twitter page, @cliftonhillfun
July 3, 2019
By: Marcie Culbert
The Niagara River Trading Company raised $600 for the Niagara Falls Soup Kitchen, during the first month of the Be Nice Campaign.
Owner Hugh Hockton says this all started a few months ago.
"I went right down to the soup kitchen, I know some people down there personally, and I said I got this idea, it's never been done in our souvenir and gift industry, that we tap into donations or charitable stuff for tourists."
You can buy the Be Nice shirts at the soup kitchen and various tourist hotspots in Niagara; including Canada Trading on Clifton Hill and Eh Canada in Niagara-on-the-Lake.
You can also buy the shirts in other cities across Ontario and Canada; including Hamilton, Oakville, Burlington, Halifax and Quebec City.
Hockton is hoping to expand the program later this year, to benefit other soup kitchens in those outside communities.
"Come October, we're going to reach out and I'm going to go to key places like Toronto, Banff, Jasper, Vancouver, Victoria and Montreal and we're going to try to affiliate ourselves with localized soup kitchens."
The Niagara River Trading Company will be sending a cheque to the Niagara Falls Soup Kitchen every month during the campaign. The company has also donated aprons, golf shirts and screen printed clothing for volunteers.