Niagara Regional Police Awards Handed Out in Wainfleet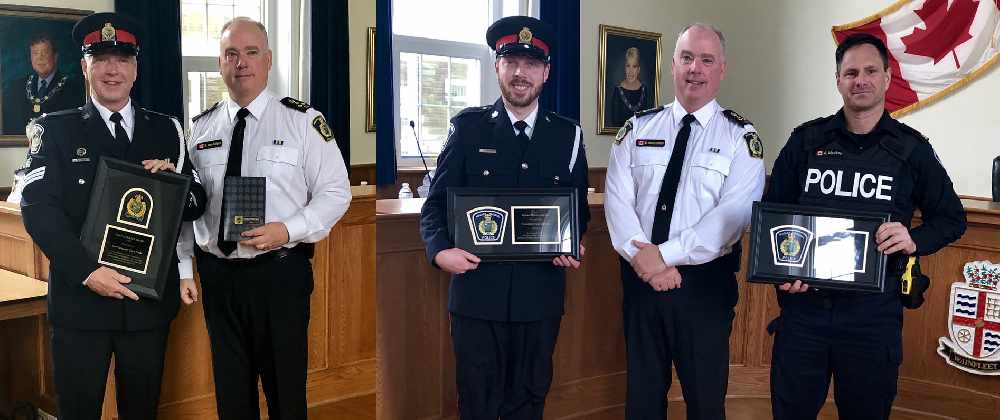 Photo credit: Chief Bryan MacCulloch Twitter @ChiefMacCulloch
May 30, 2019
By: Marie Cassidy
They are being recognized as District Officers of the Year.
Two officers were honoured at today's Police Services Board meeting in Wainfleet.
Niagara Regional Police Constables Sandy MacKay and Samuel Jackson were both given awards.
The NRP is thanking the two officers for their contributions and recognizing their dedication to enhance policing in the community.
Staff Sergeant Gord Nash is being honoured for his leadership.
He's this year's recipient of the Chief of Police Award.