Niagara-on-the-Lake Introduces Tanker 2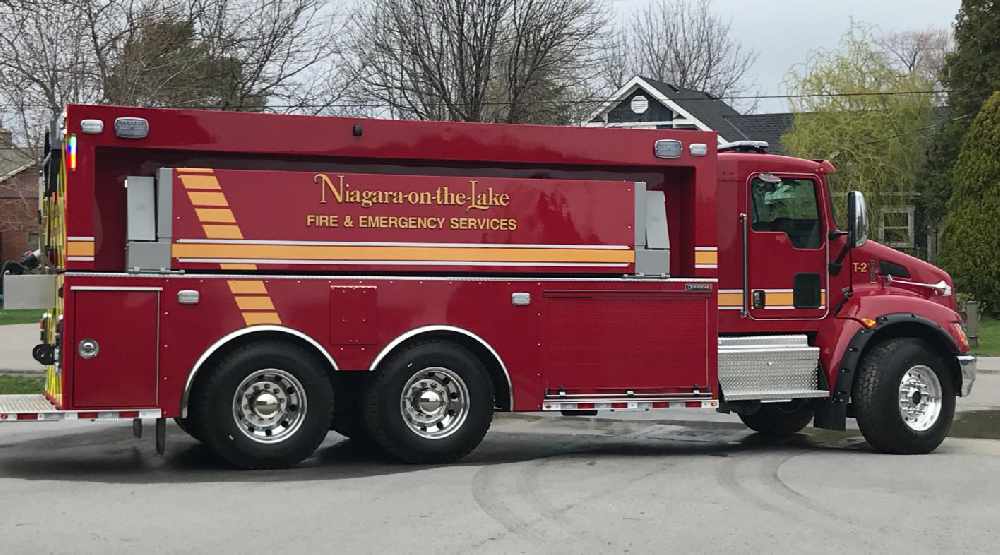 Photo Credit: Niagara-on-the-Lake Twitter
August 4, 2019
By: William Rowling
Niagara-on-the-Lake and Emergency Services is proud to reveal tanker 2.
The new fire vehicle joined St. David's Fire Station 2 in July.
The vehicle replaces a 1972 Thibault tanker that was remounted on a used chassis in the 1990's.
It has a 3,000 gallon water tank, automated side pump chutes and an on board pump that allows it to feed another fire truck on scene.