Niagara College Receives Federal Funding for SONAMI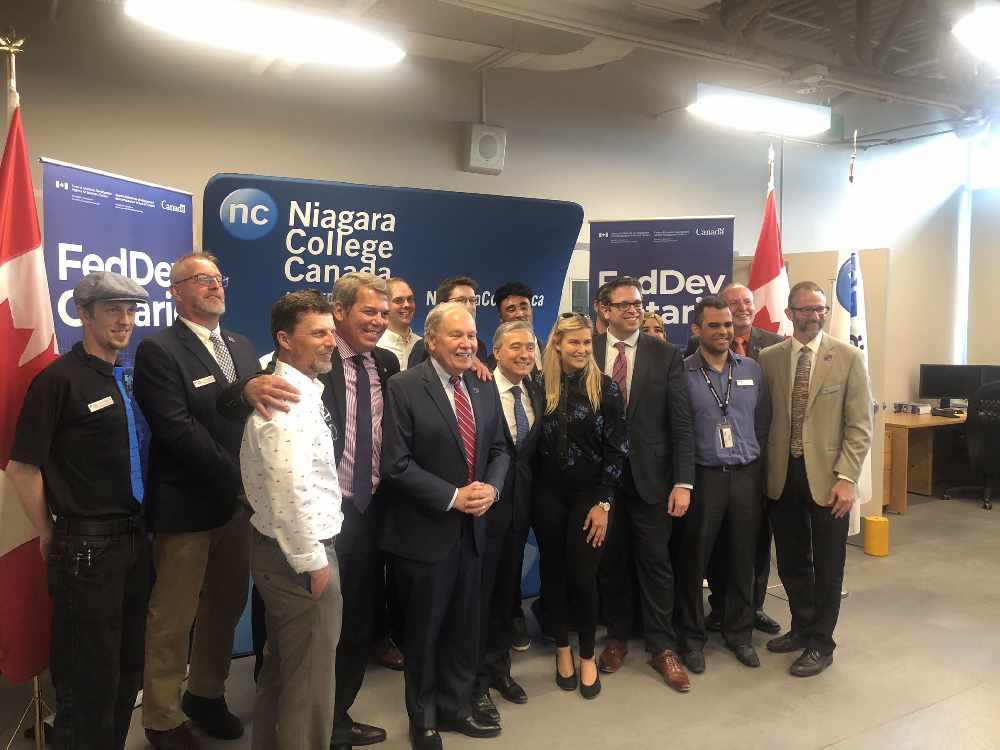 Photo Credit: Innovate Niagara Twitter page, @InnovateNiagara
July 12, 2019
By: Marcie Culbert
Niagara College will use $14-million in federal funding, to expand the Southern Ontario Network for Advanced Manufacturing Innovation.
It currently consists of seven post-secondary schools, pooling their resources together to match the needs of smaller manufacturers.
The program is lead by Niagara College and it includes Mohawk College, Sheridan College, McMaster University, Conestoga College, Fanshawe College and Lambton College.
Thanks to the funding from FedDev Ontario, the program will now be able to include up to 10 schools.