New Monument for Welland Soldiers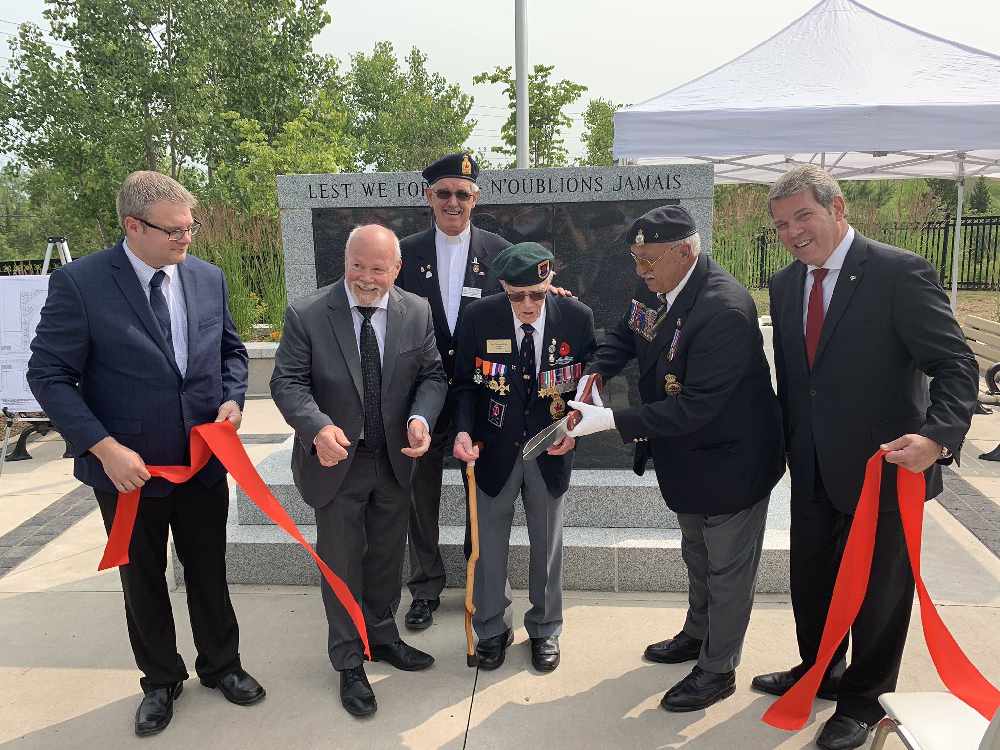 Photo Credit: Vance Badawey M.P. Twitter page, @VBadawey
July 10, 2019
By: Marcie Culbert
The City of Welland is honouring our local veterans and fallen soldiers, with a new monument at Woodlawn Cemetery.
The memorial has been more than five years in the making.
A grand unveiling was held yesterday; with Mayor Frank Campion, Niagara Centre MP Vance Badawey and members of the Welland Legion in attendance.
According to the Welland Tribune; another 246 plots will also be added to the cemetery for fallen soldiers and their loved ones.