New Awards at Brock to Honour Robertson Family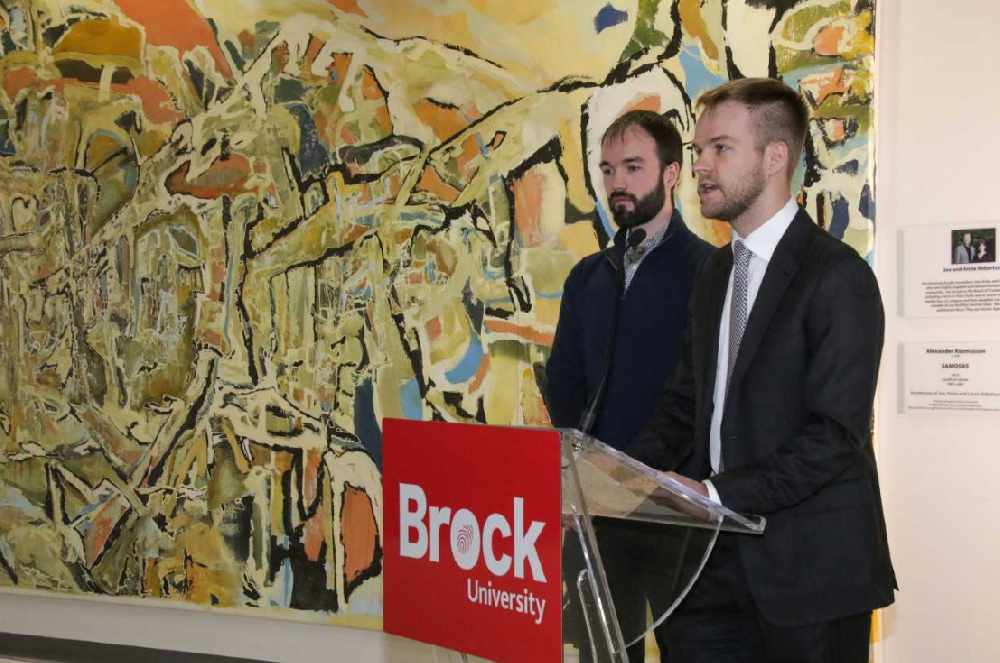 Photo credit: Brock University
April 30, 2019
By: Marie Cassidy
They may be gone, but they will live on forever through Brock University.
Joe and Anita Robertson were killed in a plane crash last summer, along with their daughter Laura.
The Robertsons left $1-million to Brock and the university will add $600,000 to create an endowment fund.
This will fund the Joe Robertson Awards for students in the Goodman School of Business and the Anita Robertson Awards for nursing students.
Their sons, Taylor and Clark, were on hand at the university to unveil a piece of donated art to hang in Brock.