Burch Wants Sustainable Funding for Niagara Region Sexual Assault Centre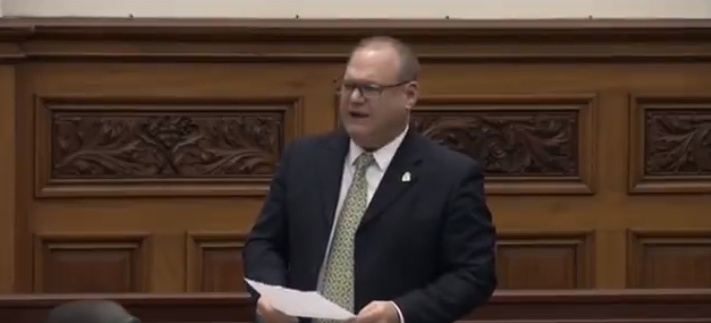 Photo Credit: Jeff Burch Twitter page, @JeffBurch_
April 8, 2019
By: Marcie Culbert
Jeff Burch is calling on the government to provide sustainable multi-year funding for the Niagara Region Sexual Assault Centre.
While speaking in Queens Park on Friday, the NDP MPP for Niagara Centre said the local agency is in dire straits.
Burch said they're experiencing unprecedented growth and demand and their existence is threatened without the proper financing.
"We have a responsibility to all victims and survivors to make sure they can access properly funded services."
NRSAC receives funding from the Attorney General's Office. The rest of their money comes from generous donations, grants and fundraising.