Mountain Road Zone Change Deferred by Niagara Falls City Council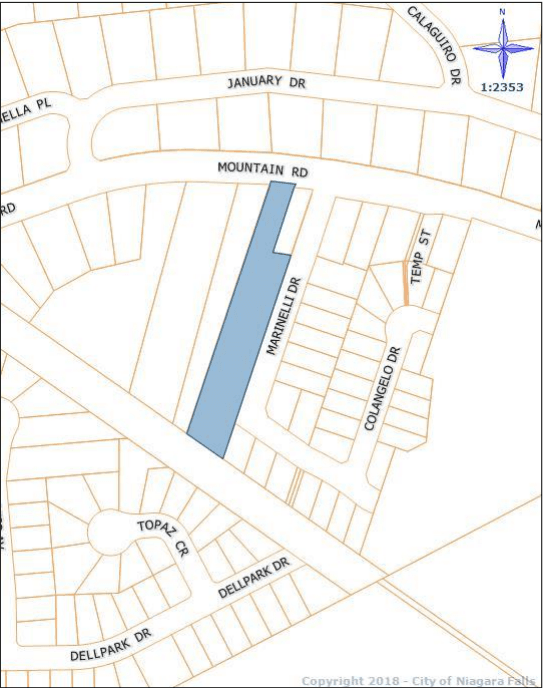 Photo Credit: Niagara Falls City Council Agenda for February 26th, 2019
Feb 27, 2019
By: Marcie Culbert
A handful of Niagara Falls residents stopped by City Council last night, to voice their thoughts about proposed zone change in the Mountain Road area.
Someone wanted to build 11 new single detached homes,but split into phases. Six lots would have been built in the first phase and the remaining five lots would have been built later on.
But local residents thought all of the lots would be too small when compared to the other lots in the neighbourhood.
Mayor Jim Diodati says they decided not to approve the project at this time.
"Council was empathetic toward the plight of the people who were concerned. They decided rather than to kill it, they would just defer it. This means it gives the proponent time to go sit with their planner, come up with an alternate plan, present it to our planning department and bring it back to council. Hopefully we can approve it and the people that own that land will have the chance to develop some of their property."
The original plan called for a zone change to an R1E zone, but the residents said they would rather it be changed to an R1C zone.