Morning Crashes on Fort Erie Bound QEW in Grimsby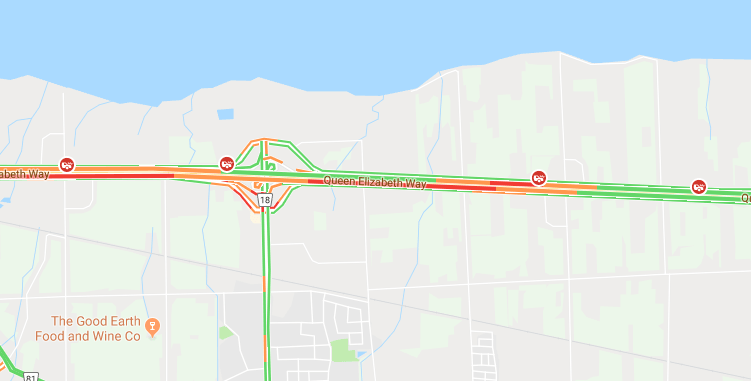 March 5, 2019
By: Marcie Culbert
The Fort Erie bound QEW was quite a mess in Grimsby this morning.
Constable Rob Knight with Niagara OPP says they responded to four different crashes just after 8 a.m.
"We've had multiple collisions. One of the collisions involved five vehicles and we've had other minor collisions involving fewer than five."
Only minor injuries have been reported at this time.
Knight says white out conditions were reported in the area, especially close to the Ontario Street, Beamsville exit.
"We always advise people to keep a very safe following distance between vehicles. If the visibility deteriorates it's a good idea to put on your hazards and make sure all of the lights on your vehicle are on."
Knight says you should exit the highway if you don't feel comfortable driving.