Massive Development Project Approved in Niagara Falls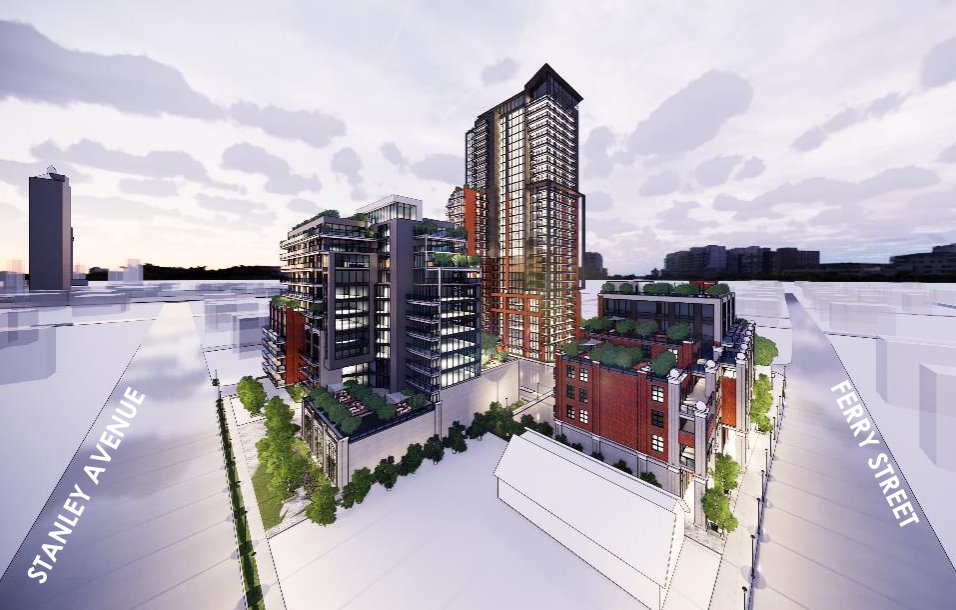 Photo Credit: Niagara Falls City Council Agenda for April 30, 2019
May 1, 2019
By: Marcie Culbert
The skyline is about to change in Niagara Falls.
City Council has approved the construction of a new 30 storey apartment building, 12 storey hotel and seven storey retail commercial building for the corner of Stanley Ave and Ferry Street.
Project Architect Michael Allen would like to have shovels in the ground later this year, before the next winter.
"Because it's three buildings it's certainly going to be phased out. We see this being at least a three and a half to a five year construction."
Construction will cost over $150 million.
Allen says this was a great project to take on.
"It was an amazing project to work through. Obviously the developer had a program of what he wanted to do with the site. But when we embarked on the planning aspect of it, all of the reports we had to look at, look at the criteria and the things that restricted us on the design, it naturally just developed to what we came up with."
The apartment building will house 300 units, the hotel will offer 150 rooms and the retail commercial building will have 50 dwelling units and 893 square metres of commercial floor space.