UPDATE: Parks Commission Confirms Mark McMullen's Departure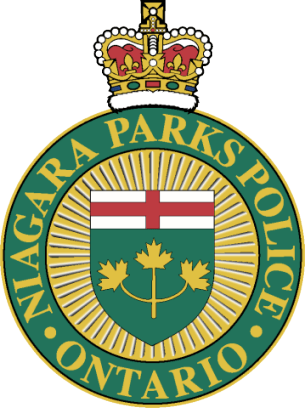 Photo Credit: Niagara Parks Police Facebook page
March 13, 2019
By: Marcie Culbert
UPDATE: The Niagara Parks Commission has confirmed that Mark McMullen is no longer their Police Chief.
Officials say there was restructuring and he was let go. No further information will be released.
The Niagara Parks Police Chief has been fired.
According to the St. Catharines Standard, a third party contractor is also conducting an investigation into Mark McMullen's conduct regarding a incident that allegedly happened over the summer.
Parks Police Inspector Paul Forcier has been named the Acting Chief at this time.