Local Mother's Beach Trip Goes Viral on Facebook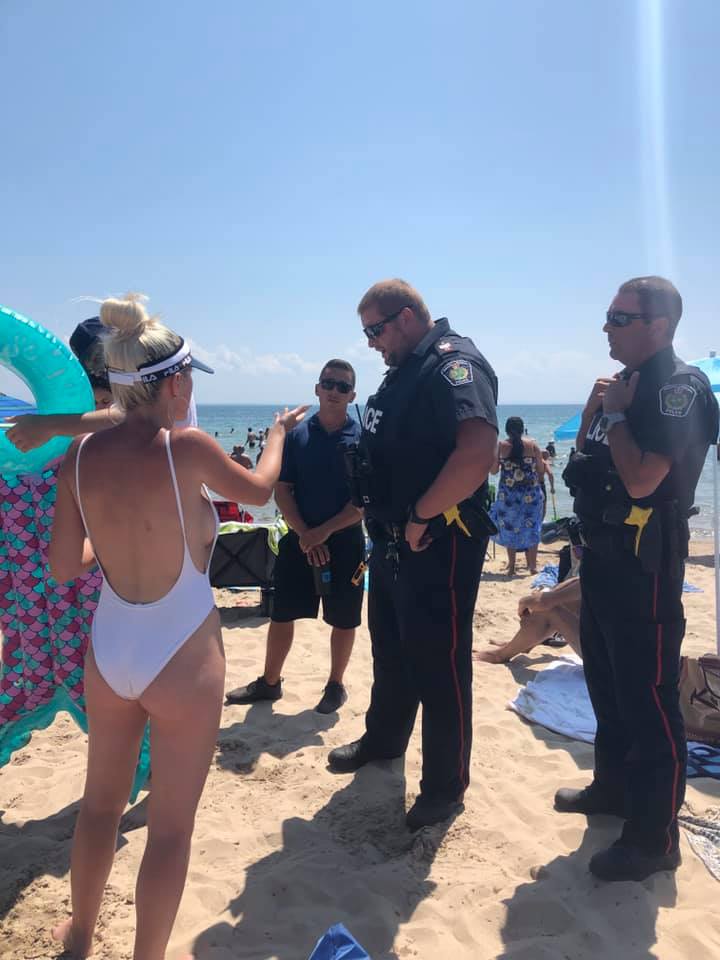 Photo Credit: Courtney Jackson Facebook page
August 8, 2019
By: Marcie Culbert
What started out as a fun day at the beach, ended with a police escort back to the car.
Courtney Jackson brought a small tent to Crystal Beach on Monday, to provide shade for her children.
But she says a man told her tents weren't allowed and later showed up with an NRP officer.
Niagara Regional Police say the officer asked her to take the tent down and she was told to leave when she refused.
According to the Town of Fort Erie website, you can't use any material mounted on supports while at the beach.
However, you can bring an umbrella if the pole does not exceed seven feet six inches in height, and the shade diameter is under nine feet.
Jackson posted about her experience on Facebook and it had close to 2,000 comments as of this morning.
She says she decided to share her story to shine a light on a "large gap in by-law and law enforcement."