Local Man Wins Big Money Off Scratch Ticket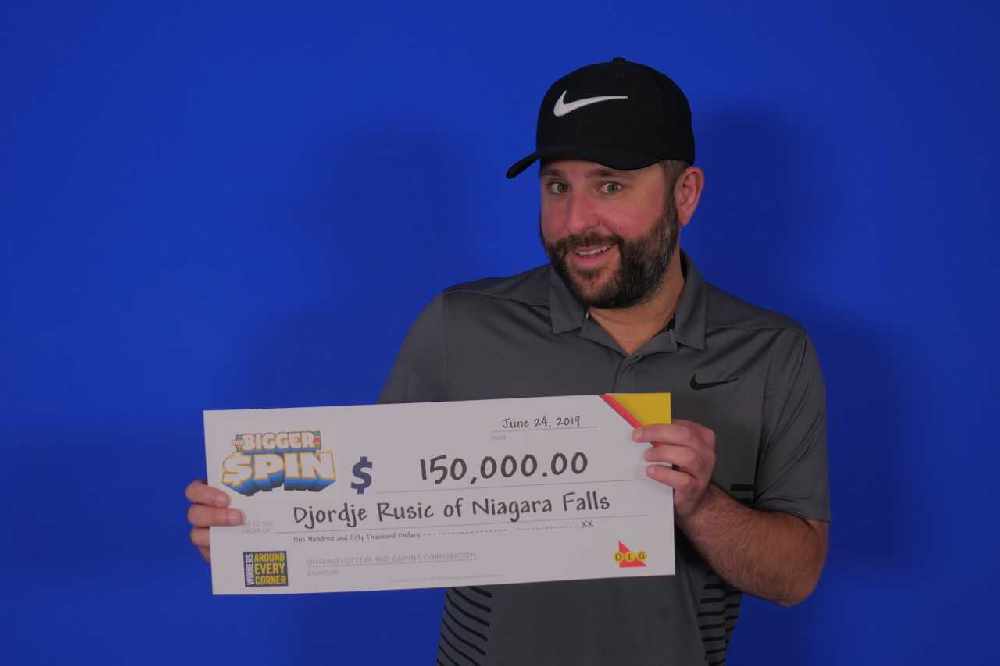 Photo Credit: OLG
July 3, 2019
By: Marcie Culbert
He has 150-thousand reasons to smile.
Djordje Rusic of Niagara Falls has won $150,000 off a Bigger Spin instant scratch ticket.
He bought it at the Circle K on Thorold Stone Road.
You can win an instant cash prize of $10 to $150,000 or a Spin prize off each ticket.
You must visit an OLG retail location to cash in your Spin prize, which will also be between $10 and $150,000.
If you win the Bigger Spin you will win a guaranteed cash prize between $500,000 and $1,000,000 at the OLG Prize Centre.