Liberal and Conservative Leaders Visit Niagara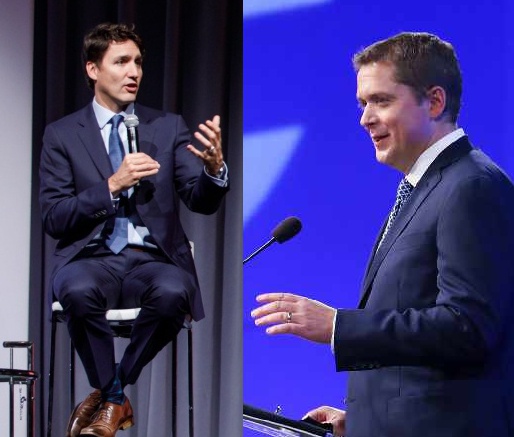 September 24, 2019
By: Marie Cassidy
Justin Trudeau and Andrew Scheer both met with supporters in Niagara.
The Liberal Leader had a brief stop in Niagara Falls yesterday afternoon at Portage Bakery.
Trudeau did not answer questions from the media, but instead took selfies and shook hands with supporters.
Conservative Leader Andrew Scheer addressed a crowd of hundreds in St. Catharines last night.
He gave a speech at the Cat's Caboose and talked with supporters.
NDP Leader Jagmeet Singh and Green Party Leader Elizabeth May spent the day campaigning in Atlantic Canada.
Meanwhile...Andrew Scheer isn't done with Niagara.
The Conservative Leader will make an announcement this morning in Thorold.
Scheer will be at Cracker Jack's Bar and Grill at 10:00 a.m.
Liberal Leader Justin Trudeau is campaigning in B.C. today.
Green Leader Elizabeth May will make an announcement in New Brunswick and NDP Leader Jagmeet Singh starts the day in Manitoba.