LCHS Mobile Adoption Unit Celebrates One Year Anniversary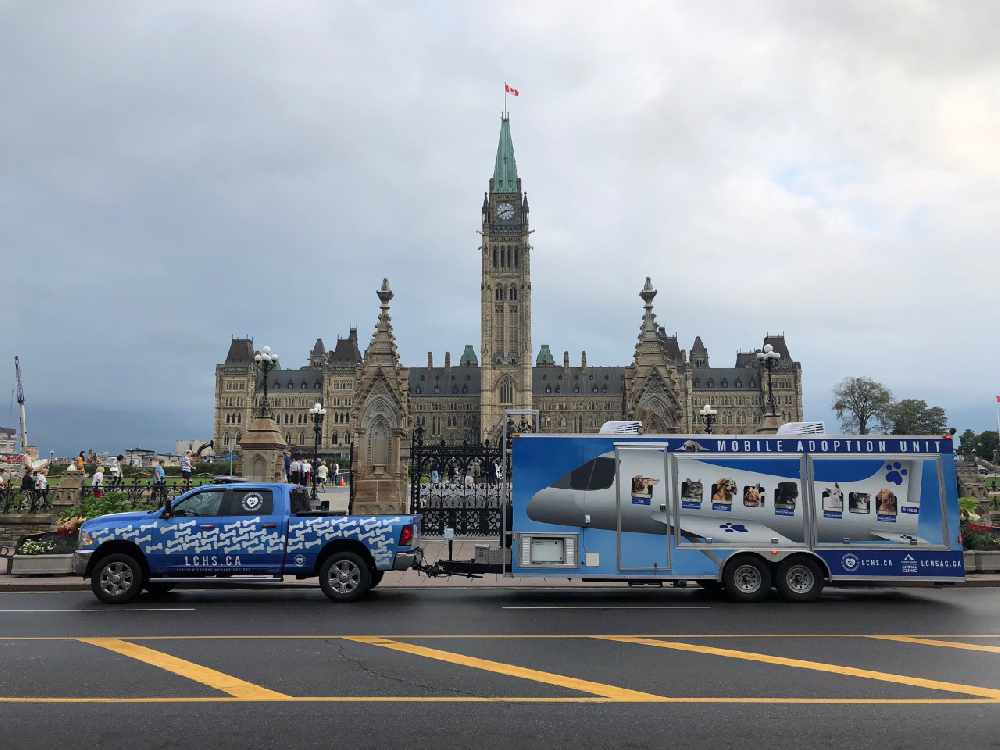 Photo Credit: Lincoln County Humane Society
August 26, 2019
By: Marcie Culbert
It's been a year since the Lincoln County Humane Society first introduced the Mobile Adoption Unit.
Executive Director Kevin Strooband says it has been a big hit ever since, with about 250 adoptions total.
"We've had a lot of success. The public just loves seeing this thing, when they see the big blue beast roll up they come and see what's on board. From that we've certainly had adoptions that never expected."
The 50 foot truck and trailer has 43 cages on board. Strooband also took it on a road trip last year.
"I drove to Windsor, picked up 62 cats, drove them over to Ottawa and then came back to St. Catharines. That was weekend trip with a lot of driving but it sure changed the world for those 62 cats."
You might be able to spot it at the St. Catharines PetSmart for the big adoption weekend from September 13th to 15th.
All cats on board should be ready to take home that day, as long as you pass the background check and the application process.
It costs $50 to adopt a cat, even though the LCHS spends about $140 to prepare each cat for their forever home.
You can donate to the Lincoln County Humane Society online here.