Fundraising Efforts for Traumatised Kitten in Grimsby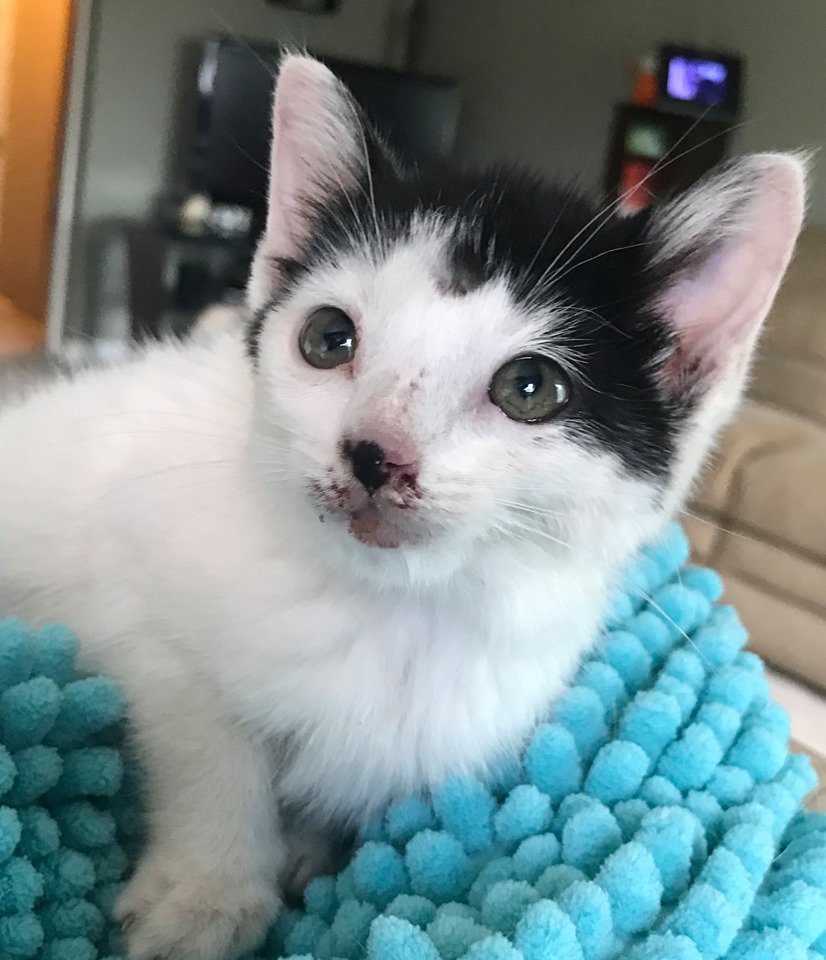 Photo Credit: Beamsville 4Paw Rescue Facebook page, @beamsville.rescue
July 30, 2019
By: Marcie Culbert
The Beamsville 4Paw Rescue is looking to raise money, to help pay the vet bills for a five-week old kitten.
Officials say Holly was tossed out of a vehicle in Grimsby a few weeks ago.
Holly was found on the side of the road; with a rash, a sprained leg, an out-of-alignment spine and a few cuts and bruises.
She now has to go to the chiropractor three days a week to help realign her spine.
Holly also has brain swelling, but she will have to wait until she's old enough before she can take medication.
The animal rescue will be hosting a fundraiser at the Grimsby Pet Valu on Saturday August 10th from 10:00 a.m. to 2:00 p.m.
You can also donate online here.