Feed Ontario Map Shows Food Bank Usage Across Niagara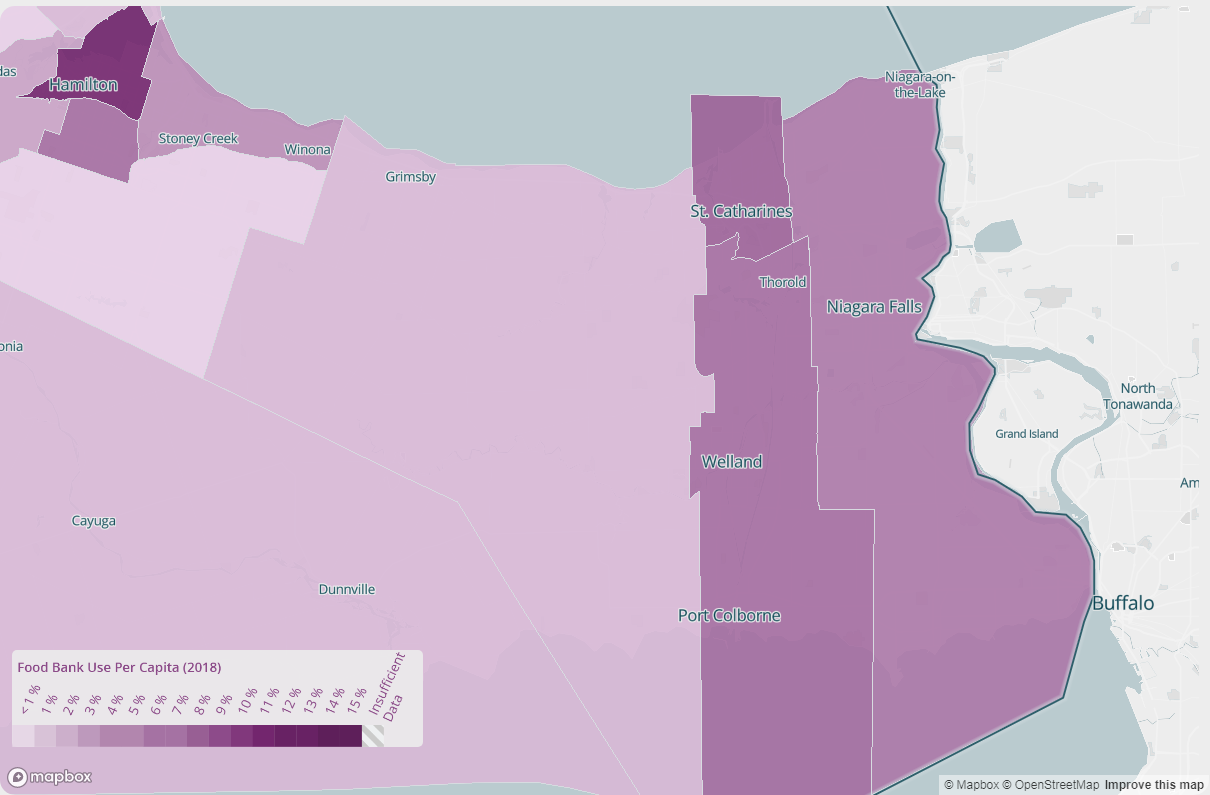 Photo Credit: Feed Ontario website, feedontario.ca
July 25, 2019
By: Marcie Culbert
A new interactive map is now available online, and it shows how many people rely on food banks in their electoral riding.
According to Feed Ontario, 22,682 people visited a food bank in the Niagara Region last year, which resulted in 104,746 visits total.
Niagara Falls - 41,031 total visits - 6,885 total individuals
St. Catharines - 23,186 total visits - 7,497 total individuals
Niagara Centre - 25,259 total visits - 6,458 total individuals
Niagara West - 15,270 total visits - 1,842 total individuals
The numbers only represent the people who provided their postal code while attending the food bank.
The map is supposed to pressure local MPP's and policy makers to make a difference.
You can view the map online here.