Federal Funds for Niagara's Wine and Craft Beer Industries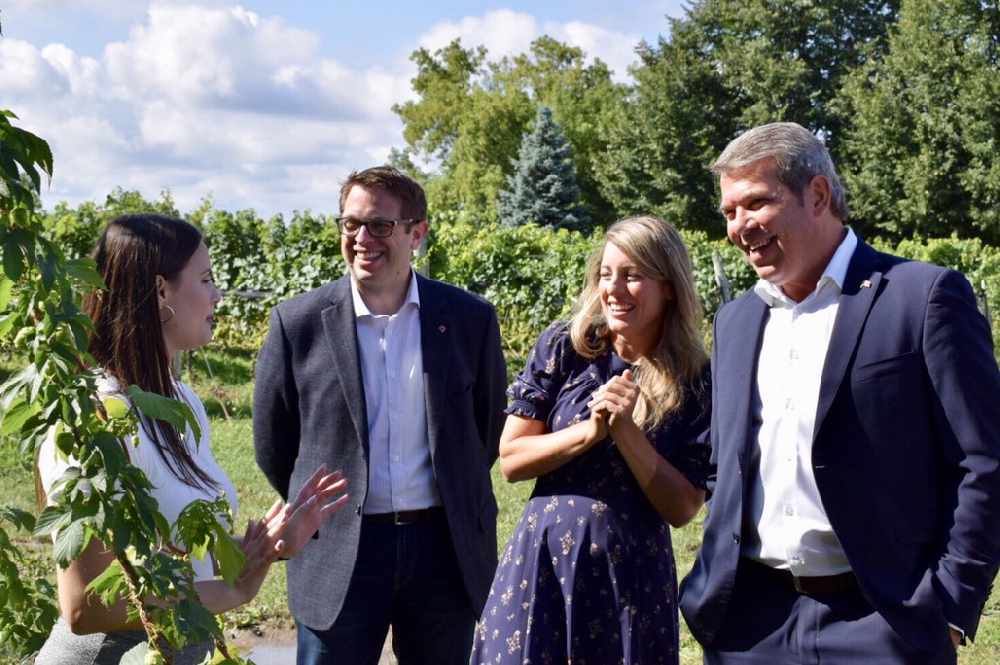 Photo credit: Melanie Joly Twitter
August 19, 2019
By: Marie Cassidy
The wine and craft beer industries in Niagara are getting a federal boost.
Minister of Tourism Melanie Joly was joined by St. Catharines MP Chris Bittle and Niagara Centre MP Vance Badawey for the funding announcement.
Over $300,000 will support Niagara's Ale Trail and the Grape Growers of Ontario.
Bittle says the money will also help with Niagara's first-ever Sourpalooza that happens in September.
Joly says tourism is big in Niagara and we are empowering our communities by investing in our people and our businesses.