Burgoyne Bridge Barriers Recommended by the Region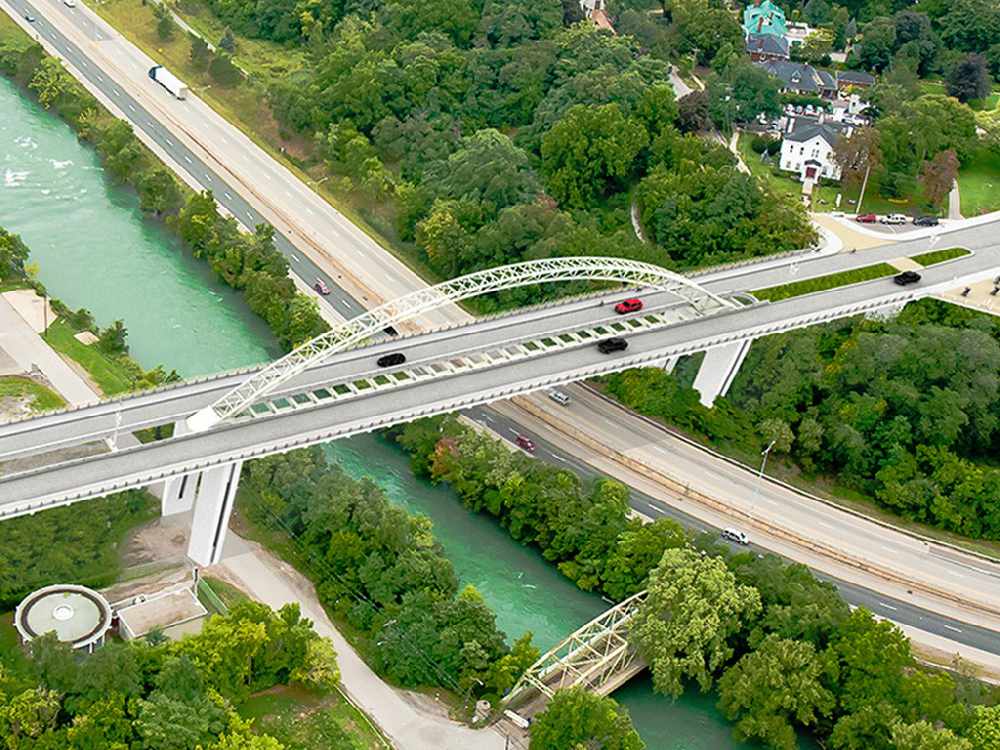 April 17th, 2019
By: Tristen Randall
The Burgoyne Bridge is set to have the long-awaited and highly-anticipated barriers be installed.
A discussion by the Public Works Committee yesterday morning resulted in a vote by Regional Councilors who took the advice from Niagara's Acting Medical Officer of Health. Previous debates over the feasibility of the barriers had a few councilors skeptic of how effective they would really be, and instead wanted the money spent on the development of mental health programs. St. Catharines city council will deliberate and potentially approve the matter at an upcoming council meeting.
In total, the barriers will cost somewhere around $4 million.