Brock and Niagara Folk Arts to Welcome Newcomers to Canada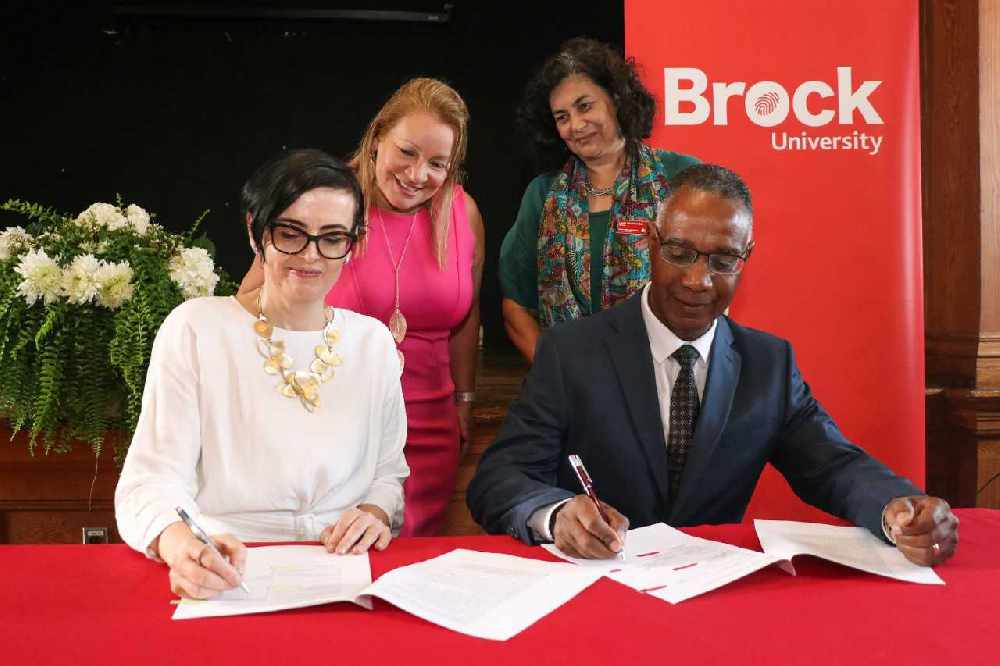 Photo Credit: Brock University
August 14, 2019
By: Marcie Culbert
They would like newcomers to Canada to feel welcome right here in Niagara.
Brock University has teamed up with Niagara Folk Arts in order to make this happen.
The two organizations will conduct research on the matter, while offering outreach and support services.
Brock President Gervan Fearon and Folk Arts Executive Director Emily Kovacs signed a memorandum of understanding yesterday.