Ben Harpur's Big Game Coming to Niagara Falls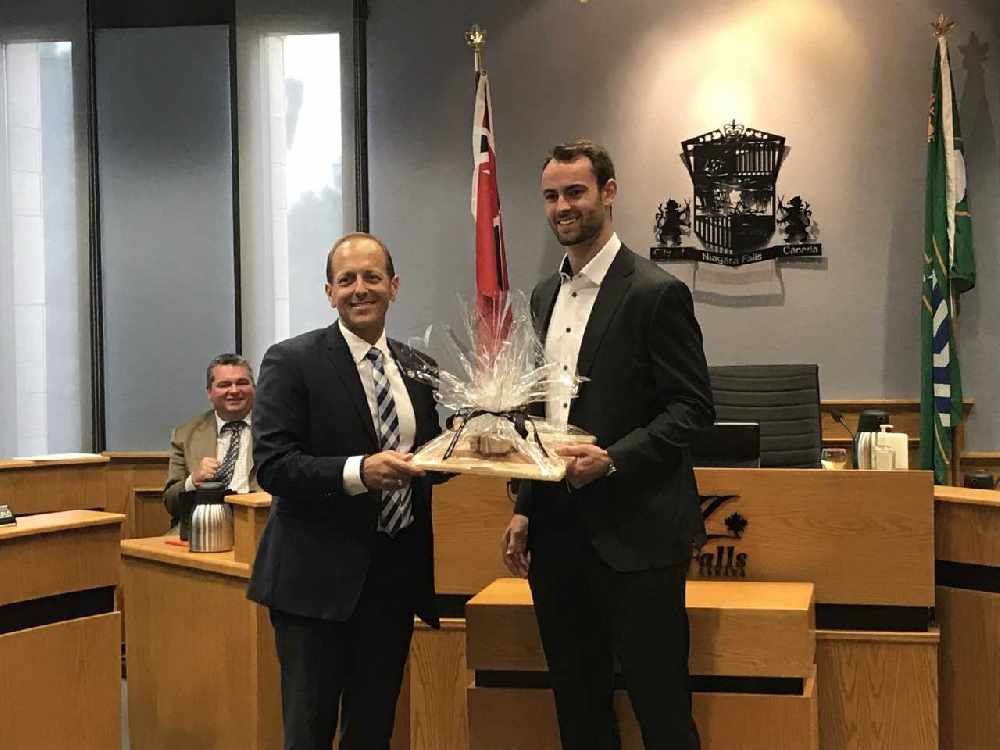 June 26, 2019
By: Marcie Culbert
He made it to the NHL and now he's looking to help young athletes in Niagara.
Ottawa Senators Defenseman Ben Harpur grew up in Niagara-on-the-Lake, but spent a lot of his time in Niagara Falls. He got his start playing Niagara Falls Minor Hockey and also went to A.N. Myer Secondary School.
He stopped by last night's Niagara Falls City Council meeting, to promote the The Ben Harpur Big Game Ball Hockey Tournament.
It will take over the Gale Centre on Friday July 19th.
Harpur says all of the money raised will benefit Canadian Tire Jumpstart in Niagara.
"I thought this was a great opportunity for me to be able to give back and try to provide kids an equal opportunity to be involved in sport because I know I wouldn't be where I am today without that."
Harpur is also going to have some of his NHL buddies stop by to support the cause.
The tournament is geared towards kids ages seven to 14. Teams have to register online here before Tuesday July 2nd.