Allister Young Award Honours Local Musician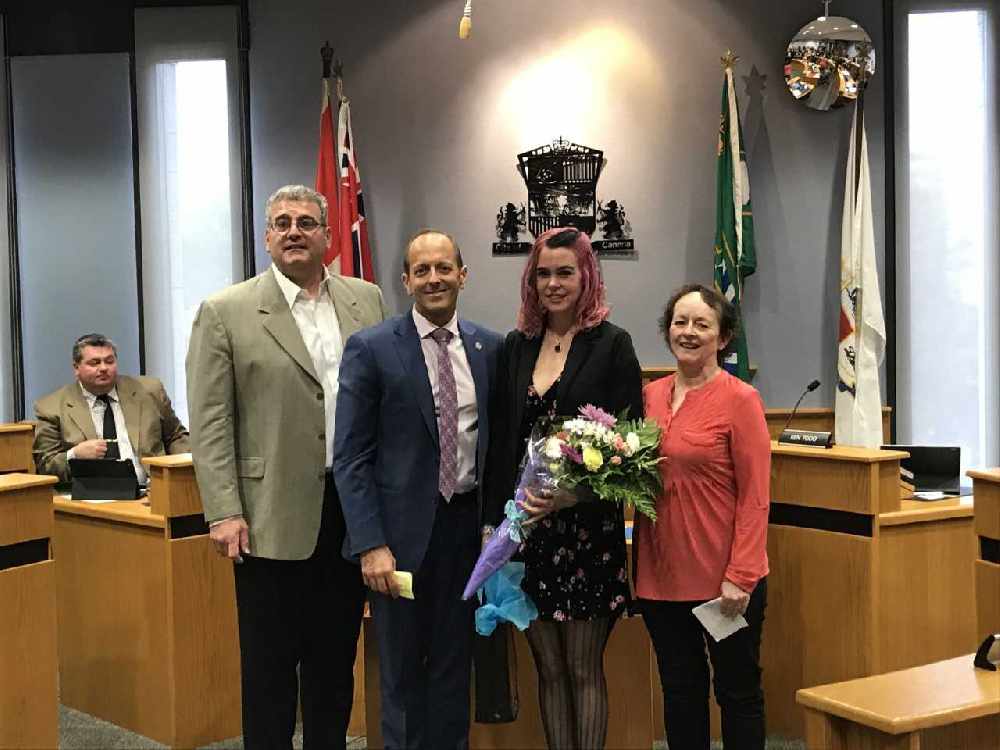 May 15, 2019
By: Marcie Culbert
A local musician has received this year's Allister Young Award in Niagara Falls.
It honours local artists and all of the struggles they have gone through. The award also comes with a cheque for $1,000 to help the artist pursue their craft.
Ashlee Standish was the proud recipient at the City Council meeting last night.
"I was very honoured and I am very grateful that it exists. I'm happy to be acknowledged in my community."
Culture and Museums Manager Clark Bernatt says the City has been handing out this award every year since 1996.
"The committee looks at applications every year for what they have contributed in the community as a volunteer and but also creatively and what they give back to the fabric of what we do. It's wonderful award for the City to give back."
Standish is a solo artist and she is a member of the band Whatzername. She has performed at multiple charities in the area and she was also a board member for the Niagara Arts Showcase.
You can visit her Facebook page online here.