All Flames Extinguished at Pioneer Flower Farms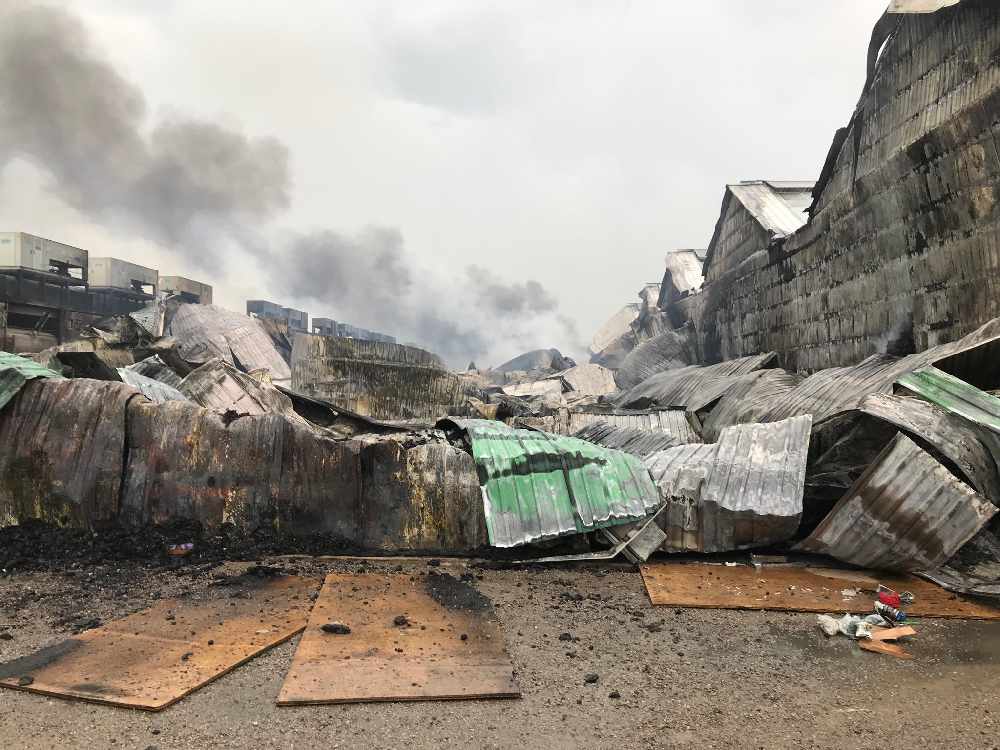 Photo Credit: Dave Upper Twitter page, @DaveUpper_
August 21, 2019
By: Marcie Culbert
After almost three days, the fire is finally out.
St. Catharines firefighters extinguished the last of the flames at Pioneer Flower Farms Monday afternoon. But they kept a single water pumper truck on scene that night as a precaution.
Officials say the fire started in a greenhouse on the east side of the complex Friday night. The building collapsed within minutes.
The flames also destroyed several residential buildings for migrant workers and created a massive bush fire.
More than 100 firefighters responded with about 27 vehicles in order to get the fire under control.
The cause as been undetermined and no major injuries were reported.