A Busy Weekend for U.S. Border Patrol Officers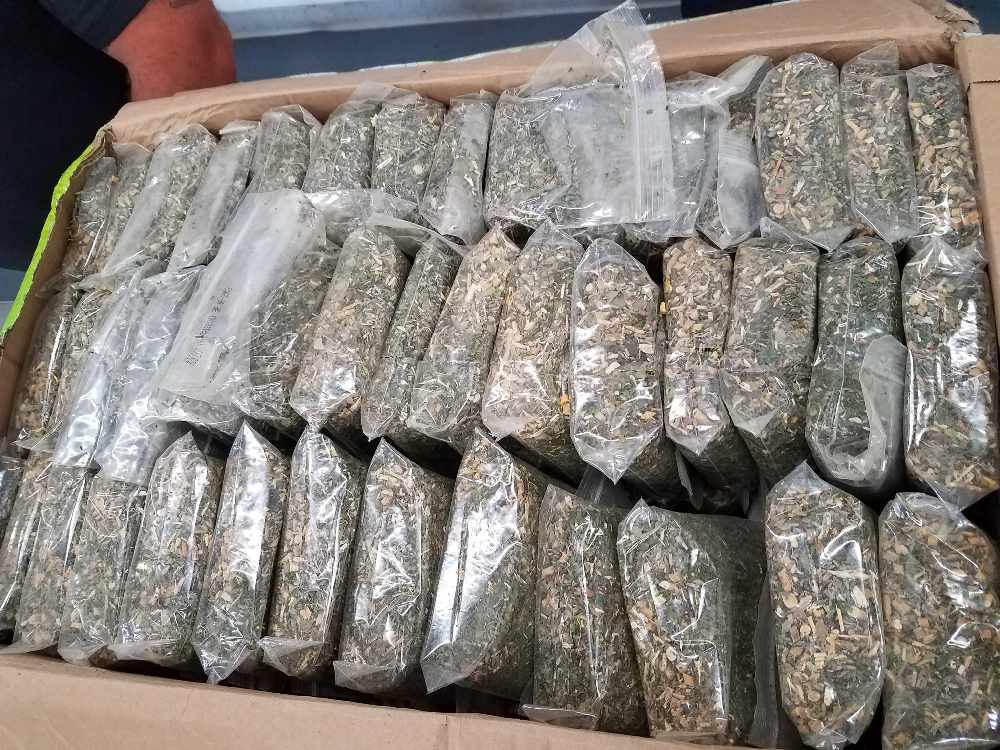 Photo Credit: CBP Buffalo Twitter page, @CBPBuffalo
July 24, 2019
By: Marcie Culbert
U.S. Customs and Border Protection officers were very busy in Western New York over the weekend.
They found over 35 pounds of marijuana and 180 counterfeit Cialis pills at the Peace Bridge Warehouse.
Two people were also slapped with a $500 penalty at the Peace Bridge border.
Officials say they found 28 grams of marijuana on a 25-year-old Canadian and they seized 16 grams of pot and 9 grams of THC oil from a 22-year-old American in a separate incident.
Meanwhile a 32-year-old American man was busted at the Rainbow Bridge border on Sunday. Officers say they found 13 grams of marijuana, 403 grams of THC oil and 16 grams of Adderall pills. He also faces a $500 penalty.
Border officials also arrested a man wanted for drunk driving at the Lewiston-Queenston Bridge and they found a stolen rental car at Buffalo-Niagara International Airport.